Tourist Attraction Cherngtalay, Phuket, Thailand
Sirikorn Gallery in Cherngtalay is just 16 km (or 25 minutes) away from Bismarcks Paradise Phuket luxury villas resort.
Those of you who have visited Phuket before have surely noticed the abundance of unique and awe-inspiring painting galleries dotted along every city street. With their vibrant colours and designs jumping off the canvas and drawing in your eyes it would be hard to miss them. While there are many painting galleries offering both tourist and expats alike a chance to purchase a hand-painted piece of art, and at the same time supporting a local business, there is one gallery that stands out from the rest, Sirikorn Gallery. Here you will not find a neon painting of a chihuahua wearing sun glasses but rather a more elegant and tasteful way of decorating your home or office space.
Located only meters from Layan Beach, right at the entrance to Laguna, this brightly lit art studio offers customers a warm and inviting atmosphere in a clean and modern space. The warm illuminated walls showcase a broad range of paintings for purchase. With the use of many classic and post modern techniques the artist has found a nice balance between beautiful decorative paintings to bring style and elegance into your home and fun vibrant works of art to brighten and liven up your living space. With reasonable prices and a great selection to choose from, Sirikorn Gallery is definitely a place you should check out if you are looking to add a splash of art into your life!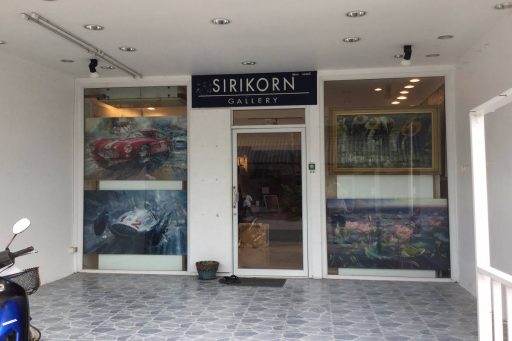 Sirikorn Gallery Information
Distance From Bismarcks Paradise:16 km (25) minutes
Distance From Central Phuket:23 km (36) minutes
Telephone:082 328 3082
 
Sirikorn Gallery
Those of you who have visited Phuket before have surely noticed the abundance of unique and awe-inspiring painting galleries dotted along every city street. With their vibrant colours and designs jumping off the canvas and drawing in your eyes it would be hard to miss them. While there are many painting galleries offering both tourist and expats alike a chance to purchase a hand-painted piece of art, and at the same time supporting a local business, there is one gallery that stands out from the rest, Sirikorn Gallery. Here you will not find a neon painting of a chihuahua wearing sun glass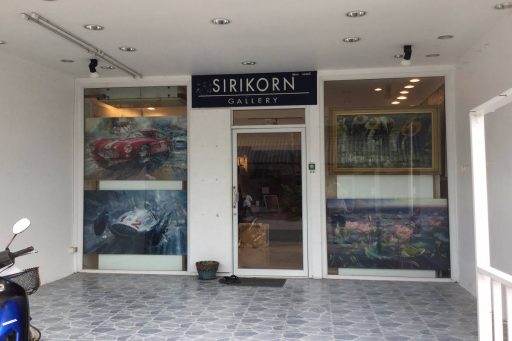 Travelers visited also these Cherngtalay Tourist Spots