Tourist Attraction Cherngtalay, Phuket, Thailand
Meerz Art Studio in Cherngtalay is just 15.7 km (or 25 minutes) away from Bismarcks Paradise Phuket luxury villas resort.
With so many painting and art studios dotted around the island it can be hard to know which one to go to. While most do carry the same theme of brightly coloured paintings and portraits, there are still a few true art studios where you can buy all manner of artistic and decorative items. Meerz Art Studio not only offers customers a brand range of elegant and professional paintings but also a wide array of decorative and home decor items too help you perfect that special room in your home and/or office.
Located in Laguna, only meters from the lively Boat Avenue, sits this intriguing and vibrant art gallery stocked full of wonderful Asian inspired decorative items. With everything from tapestries, paintings and wall hangings to more art inspired vases, statues and wooden carvings the furnishing possibilities are endless.
With it's bright blue sign and impressive elephant statues adorning the entrance Meerz Art Studio is hard to miss as you drive north into the massive Laguna Complex. The bright eye catching tapestries and beautifully crafted vases are sure to catch anyone's eye as you make your way through the doors into their brightly lit show room. With reasonably and fair priced goods available for purchase, reinventing your space has never been easier.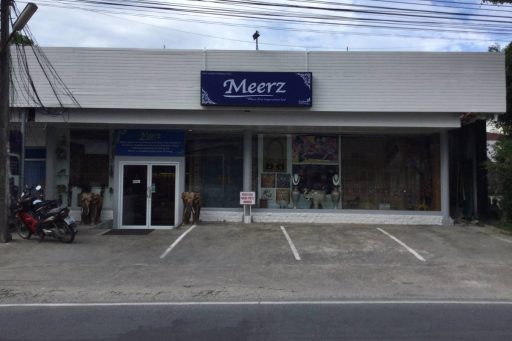 Meerz Art Studio Information
Distance From Bismarcks Paradise:15.7 km (25) minutes
Distance From Central Phuket:19.5 km (25) minutes
 
Meerz Art Studio
With so many painting and art studios dotted around the island it can be hard to know which one to go to. While most do carry the same theme of brightly coloured paintings and portraits, there are still a few true art studios where you can buy all manner of artistic and decorative items. Meerz Art Studio not only offers customers a brand range of elegant and professional paintings but also a wide array of decorative and home decor items too help you perfect that special room in your home and/or office. Located in Laguna, only meters from the lively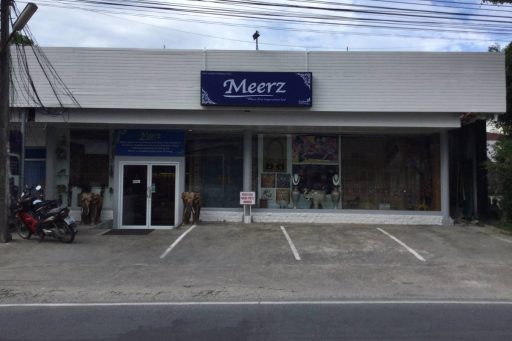 Travelers visited also these Cherngtalay Tourist Spots