Luxury Villas Phuket with Private Pools
with 2, 3, or 4 spacious bedrooms:
well-lit private luxury pool villas that are surrounded by landscaped tropical gardens and
combine Western quality building standards with Thai furnishings and handcrafts.
300m2 Living Space
2 Bedrooms
Private Pool
7/7 Housekeeping
Butler
Private Pool Villa – Jasmine
The spacious, well-lit two bedrooms Private Pool Villa Jasmine is surrounded by well-landscaped gardens and provides a generous living space of 300 m2. The elegant bedrooms, living room, and fully equipped kitchen give plenty of range to either entertain friends and family or savor a bit of private time.
190m2 Living Space
3 Bedrooms
Private Pool
7/7 Housekeeping
Butler
Phuket Pool Villa – Lotus
With its starry sky, the living area of Phuket Pool Villa Lotus offers a warm and relaxing oasis of tranquility and romance. The entire living area can be opened through folding glass doors and used when it rains, therefore creating a unique harmony with the terrace area.
190m2 Living Space
3 Bedrooms
Private Pool
7/7 Housekeeping
Butler
Phuket Villa Rental – Orchid
Like all of our villas, our Phuket Villa Rental Orchid offers generous living space and a spacious private pool, surrounded by a partly covered terrace. You can enjoy the sun in the garden, play with the kids in the shade, or make yourself comfortable in a lounge chair or our Asian sala.
300m2 Living Space
4 Bedrooms
Private Pool
7/7 Housekeeping
Butler
Surrounded by green hills and in the vicinity of the Nai Thon and Nai Yang beaches, Luxury Pool Villa Eden is built on a hillside plot 20m above sea level and offers a magnificent view and a unique level of tranquility, even though the beach and restaurants are only 5 minutes away.
Surround yourself in the spacious beauty of Thailand and immerse yourself in the comfortable hospitality of Luxury Villas Phuket. The beautiful island of Phuket is your premier destination for exotic attractions, gorgeous white sand beaches, and world-class culinary delights; not to mention our 'one of a kind' party atmosphere! Is it any wonder why the rich, famous, and jet setters flock to Phuket, Thailand for the ultimate vacation destination all year round?
Luxury Villas Phuket can help you make your dream vacation an actual reality. There is no need to look for any other accommodation in Phuket. Our luxury villa property and exceptional service are incomparable. Indeed, there is no other place like it on the island. Luxury Villas Phuket offers gorgeous and spacious private pool villas, prompt and courteous around the clock butler service, 7 hours a day housekeeping/laundry/cooking, as well as the most hospitable and knowledgeable staff in Thailand.
You will be mesmerized by the luxurious beauty and overall five-star service and quality of our property. At amazing value! We have villas of all sizes to fit all budgets. You will be captivated by the tropical white sand beaches just minutes away from our property and the numerous nearby restaurants serving exquisite Thai cuisine.
But you may not even want to leave your private pool villa at mealtime. We've gone far beyond the extra mile to provide the ultimate in service with our on-site cooks to prepare exclusive meals for you, according to your preferences. Ask your personal chef for anything, and she'll source it from local markets and cook it in your villa. Yes, we mean it! Think of it as your own personal Thai cooking class at every meal, if you like. Our chef/maids can also take care of any other request you have around the villa like laundry services and, of course, keeping your second home sparkling clean.
In addition to your housekeeper who doubles as your first-class chef, you'll have unlimited access to your butler who will arrange barbecue meals by the pool and help you with literally any other matter of your interest. Thus, think of your butler as your personal concierge who will arrange trips for you, and help you figure out how to enjoy your Phuket experience to the utmost! Ask him about our chemical-free pools, special coffee machine, beer, and wine selection, or our crystal clear and clean drinking water sourced from our own well!
Consequently, your utmost satisfaction is our primary goal. We want you to have your dream vacation in every sense possible. Therefore, we assure you that when you stay at the Luxury Villas Phuket Resort, you will not want to leave. Our professionally trained staff focuses on hospitality and will cater to you from the second you arrive until the moment you depart. Your every need will be tended to, so all you have to do is sit back, relax, and enjoy your pampered vacation.
So, whether you are on your honeymoon, a long overdue vacation, a birthday getaway, or celebrating an anniversary, Luxury Villas Phuket is your ultimate vacation destination. Nonetheless, we always treat all our guests with superior care and attention. You deserve only the best, and Luxury Villas Phuket will give you nothing but the best!
Enjoy the best part of your yearly vacation to the fullest with our services. Accordingly, families with children are welcome with us. Besides, we can provide a nanny to make your stay as pleasant as possible, upon request.
Your housekeeper will be happy to serve you Thai specialties on the patio. She will take care to ensure that you have a pleasant stay with us.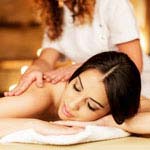 Our specialist masseuses have completed all the necessary training, and they are happy to provide traditional Thai or oil massages as well as other beauty services.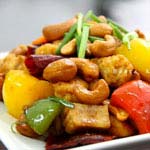 Thai or Western cuisine from your housekeeper or barbecue. Each Phuket pool villa has a large gas grill in the garden and additionally a smaller electric table grill.
Video Gallery Luxury Villas Phuket
The video below explores the villa facilities, the garden around the pool as well as the surrounding area of the privately-owned Luxury Villas Phuket.
Guest Reviews Luxury Villas Phuket