Below you will find guest reviews of Luxury Villas Phuket / Bismarcks Luxury Villa Estate Phuket. . The following guest reviews have been received from our customers, as well as compiled and collected from different sources such as TripAdvisor, Google My Business, Facebook, HomeAway, FeWo, Airbnb, and others. As of now, we have received over 150 5-star guest reviews ratings and twelve 4-star ratings. So far, no customers have rated us with three stars or less.
Luxury Villas Phuket Guest Reviews
Superb family holiday retreat

The perfect location, handy to beaches, markets, and the airport is close but not invasive. This holiday home was fantastic, it had a calming vibe, a beautiful tropical garden and the pool made our family holiday complete. We were able to have lots of rest time to rejuvenate our selves. Beautiful furniture too. Lovely local made things such as the beautiful solid table and the wall hangings. Mr. M was friendly and always available with lots of local knowledge and helped us out when we needed to… Read More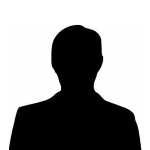 glendav
Stay date: June 2018
Original Source: Tripadvisor
Ideal beach villa for a small family with kids and grandparents

Instead of getting 3 rooms at a hotel by the beach, we decided to just get a pool villa and enjoy some quiet time to ourselves. This was the ideal getaway! My parents are getting old and in their late 60s, my brother arrived with his 1.5 year old boy. It was the perfect spot for 5 adults and a toddler. The villa was stocked with goodies and a welcome package. On the first day we got adventurous and walked to 7-Eleven for groceries. That proved to be a little too long of a walk for my mum who's n… Read More
 BoldlyAdventurous
Stay date: January 2019
Original Source: Tripadvisor
The best of the best luxury villas!

WOW! This place is truly amazing. I have stayed in many villas throughout Thailand and these villas on the Bismarks Paradise complex are among the best. What makes your stay here different to all the rest is the amount of extra luxury provided at no extra cost. You can ask for anything here and the staff will try there best to provide it. Location is great and the views are stunning, all the tech works brilliantly and food and drink provided is great. House maid is dedicated to your villa and co… Read More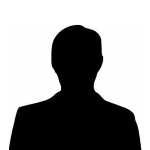 burtyb
Stay date: March 2019
Original Source: Tripadvisor
A Veritable Paradise

Our party of 6 enjoyed a wonderful 7 day stay at this splendid villa complete with all the additional extras and services in our experience not usually found with a villa rental.    From the moment we began the booking process right up to our arrival Nu and his management team could not have been more helpful and went the extra mile in facilitating several things for us to make our arrival, departure and stay so very special even including a candle-lit, pool-side dinner for my birthday.   To hav… Read More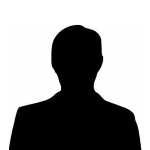 Michael Harrison
Outstanding customer service

These villas are truly amazing! Everything you could want is provided in a fantastic welcome pack. We stayed in two villas both were unbelievable and we had two housekeepers Kook and Cup who were absolutely brilliant! Possibly the best villa experience ever!!!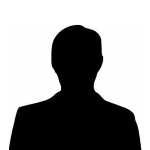 Mark Burton
best stay ever in Thailand!

We had a wonderful time in "our" villa and look forward to our next visit there! Perfect! Special thanks to Mr. M and Mr. Nu and of course our maid! Besides all the people behind the scenes … just great! We will gladly come again!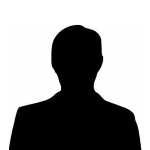 Enrico Schaarschmidt
Stay date: February 2019

The service @ Bismarck's Paradise is just mind-blowing

My daughter and I had a chance to stay at these luxury villas set on a hill near the airport. We stayed in a couple of them because they had openings and didn't mind us moving around. We were really impressed by the villas themselves, and just as equally – the service is non-stop. We had a chef make our food in the villa and do our laundry. The internet is really fast with fiber optic. I don't have those speeds at home. The service here is just mind-blowing. We had Em and Nu as butlers, and they… Read More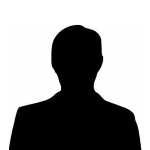 Vern Lovic
Stay date: January 2019
Original Source: Google
gorgeous holiday

Very friendly staff, fabulous food, great Villa, fantastic Holiday like in paradise
 Heike Müller
Stay date: Sept 2018

Again a wonderful stay at Villa Eden

This year was our fourth visit at Villa Eden. We, 2 Golf playing couples have again enjoyed our stay there. The Villa is pure  luxury. All services around our visit were perfect and the hospitality is amazing. Our Maid Khun Noi has well organized the housekeeping and cooked very tasty dinners. Mr. Nu and Mr. M have satisfied all our wishes day and night. We were more than fully satisfied all around the Villa. Therefore we have booked again for December/January 18/19. We can recommend the Villa a… Read More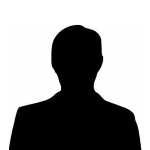 Torsten Andritter-Witt