Tourist Attraction Cherngtalay, Phuket, Thailand
Thai Craft Export Ltd. in Cherngtalay is just 15 km (or 26 minutes) away from Bismarcks Paradise Phuket luxury villas resort.
One of the most notable things about Phuket is the few shops that sell hand crafted furniture and decor. The craftsmanship and level of detail that goes into each piece is remarkable and truly shows the rich culture and skill that has been passed down through generations. While there are many shops that offer authentic Thai crafted pieces, we feel Thai Craft Export LTD. is one of the most notable among them all.
With almost twenty years experience in manufacturing real hand made products, this world intriguing family owned business is known the world over for it's import and exports of wooden furniture and carvings. Located on Lagoon Road in Cherngtalay, it is most known among the large expat community. Thai Craft Export LTD. offers a wide range of wooden carvings, furniture and one of a kind home decor for those who wish to buy a piece of Thai culture or simply spruce up their living space.
Easily recognizable by it's white open faced store front that is dotted by large Buddha statues, we recommend anyone who is visiting the area to stop by and take a gander at some of the most spectacular Thai craftsmanship available on the island.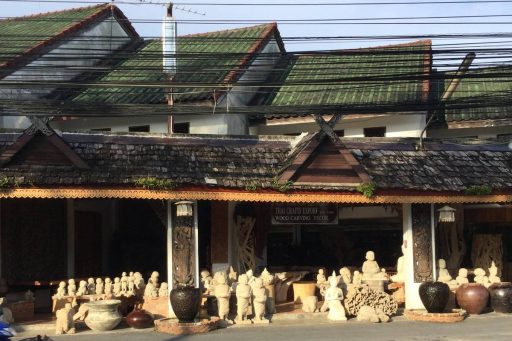 Thai Craft Export Ltd. Information
Distance From Bismarcks Paradise:15 km (26) minutes
Distance From Central Phuket:22 km (36) minutes
Opening Hours:09.00 - 20.00, daily
Address:2 Moo 1, Laguna Road, Cherngtalay, Thalang, Phuket 83110
Telephone:089 233 8266
Contact Email:johnwin007@gmail.com
 
Thai Craft Export Ltd.
One of the most notable things about Phuket is the few shops that sell hand crafted furniture and decor. The craftsmanship and level of detail that goes into each piece is remarkable and truly shows the rich culture and skill that has been passed down through generations. While there are many shops that offer authentic Thai crafted pieces, we feel Thai Craft Export LTD. is one of the most notable among them all. With almost twenty years experience in manufacturing real hand made products, this world intriguing family owned business is known the world over for it's import and exports of wood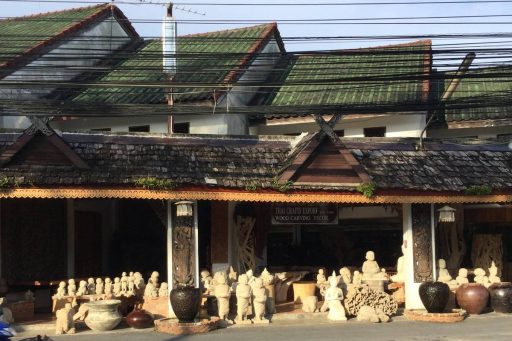 Travelers visited also these Cherngtalay Tourist Spots