Shopping in Phuket
Phuket, Thailand
Read Introduction
Shopping in Phuket!
Here you will find all types of shops for art, souvenirs, supermarkets as well as big Malls, huge duty-free shops, factory outlets, and so on.
Shopping is another favorite Phuket activity. You will soon realize that Thais are equally enthusiastic about finding bargains and authentic products as you are. Although Phuket is notoriously expensive, and you can expect to pay more here than anywhere else in the country, the merchandise remains inexpensive by Western standards.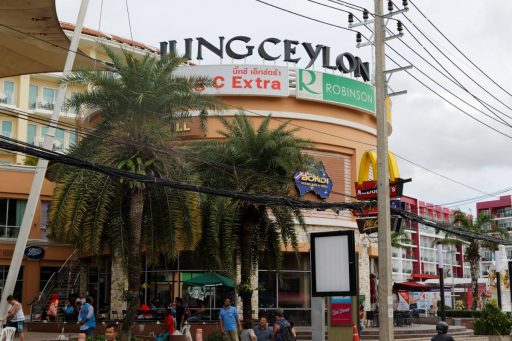 Where to shop in Phuket?
Large scale Phuket shopping centers are found in Phuket Town, while gift shops and boutiques are concentrated in resorts and along the beaches. Karon is another favorite Phuket shopping district. For a glimpse at daily life in Thailand, head to a local marketplace. There, you'll find food products, inexpensive souvenirs, clothing, as well as household goods.
What to shop for in Phuket?
Thai silk is particularly popular and comes in a variety of forms. Custom tailoring is widely available. Many visitors choose to buy silk fabric and take it to a tailor to have an outfit made. Given the number of tailoring shops on hand, it is smart to shop around before settling. Avoid 'express' or 'overnight' tailoring, as clothing quality usually suffers. Any respectable tailor will want you to return once or twice for intermittent fittings.
You can find Thai handicrafts wherever tourists venture. However, they are not nearly as widespread here as in northern Thailand. Home furnishings and souvenirs shops often feature seashells or tropical themes. You can also look for gold, silver, or jade jewelry, but be wary of significant investment as fakes can be quite convincing.
The same applies to purchase antique items, the cheapest of which are usually not as old as they appear. Phuket boasts some excellent antique shops nonetheless! There are, however, tight regulations in force limiting the export of so-called national treasures such as Buddha images and antiques. For which reputable dealers will arrange all of the necessary paperwork for you.
All in all, Phuket is very well equipped for all kinds of shopping needs, and all ages!
Read Less