Tourist Attraction Nai Yang, Phuket, Thailand
The Good View Restaurant in Nai Yang is just 3.5 km (or 7 minutes) away from Bismarcks Paradise Phuket luxury villas resort.
The Good View Restaurant
The Good View (on the beach) is a standard Thai food restaurant. There are not a lot of restaurants sitting directly on the Nai Yang Beach, but this one is. All tables are clean and with sun umbrella. Music from stereo equipment. Guests are only foreigners.
WIFI available..
We ordered:
Steamed squid with lemon sauce
Caesars salad
Both tasted good, but the waiting time destroyed it all: 1.5 hours … not enough waiters.
Prices:
Fried rice with chicken      120 Baht
Green curry with chicken  150 Baht
Squid garlic and pepper     200 Baht
Papaya salad thai style        100 Baht
Fish per 100 g    60 Baht
Chang beer small    70 Baht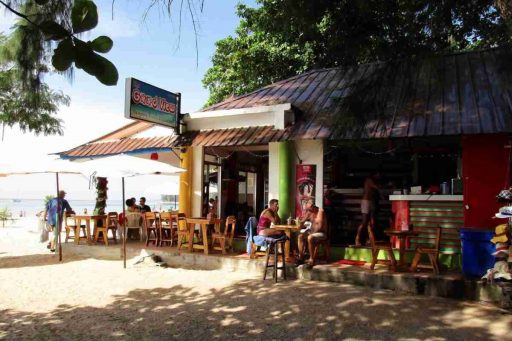 The Good View Restaurant Information
Distance From Bismarcks Paradise:3.5 km (7) minutes
Distance From Central Phuket:32 km (43) minutes
Price Range:120 - 250 THB
Number of Tables:20
Opening Hours:10.00 - 22.00
Address:Nai Yang Beach, Nai Yang, Sakhu, Phuket 83110
Food: Service:   Ambiance:
The Good View Restaurant
The Good View Restaurant The Good View (on the beach) is a standard Thai food restaurant. There are not a lot of restaurants sitting directly on the Nai Yang Beach, but this one is. All tables are clean and with sun umbrella. Music from stereo equipment. Guests are only foreigners. WIFI available.. We ordered: Steamed squid with lemon sauce Caesars salad Both tasted good, but the waiting time destroyed it all: 1.5 hours ... not enough waiters. Prices: Fried rice with chicken      120 Baht
Green curry with chicken  150 Baht
Squid garlic and pepper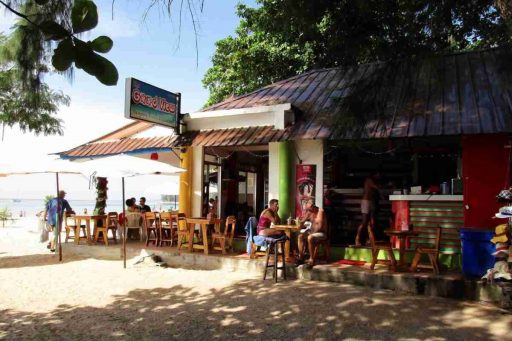 Travelers visited also these Nai Yang Tourist Spots