Peony Coffee and Restaurant
Tourist Attraction Nai Yang, Phuket, Thailand
Peony Coffee and Restaurant in Nai Yang is just 3.5 km (or 7 minutes) away from Bismarcks Paradise Phuket luxury villas resort.
If you are looking for the sort of place you can hang out all day while gazing out over the Andaman as you dine on well prepared and tasty Thai and western cuisine, then look no further than Peony Coffee and Restaurant. Here you will find an amazing menu full of delicious food, drink and shakes as well as stunning views across Phuket's north western coast.
Situated in Pearl Village right off Nai Yang Beach sits Peony Coffee and Restaurant, a two storey family run local restaurant, offering customers a great selection of both Thai and western food as well as vegetarian dishes, detox drinks, fruit smoothies, cocktails wine and ice cold beers. The upstairs is spacious and roomy, and boasts great views of the beach and surrounding area. It is covered to protect against the elements so you can enjoy the views rain or shine. The friendly attentive staff go out of their way to make you feel welcome and well taken care of, creating a happy and lively atmosphere that makes you want to come back. One of the only place in Nai Yang that opens at 7am for breakfast.
If you are looking to start your day off right or just want somewhere to sit and chill a couple of hours as you take in the splendor of the beautiful coastal views, the Peony Coffee and Restaurant is the place for you.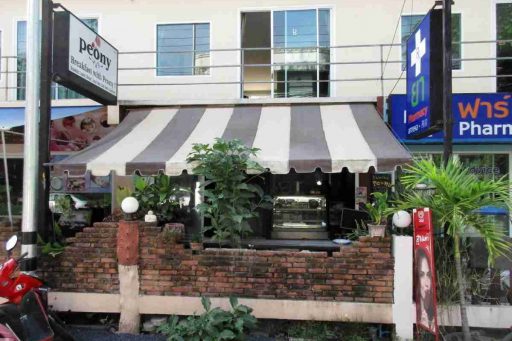 Peony Coffee and Restaurant Information
Distance From Bismarcks Paradise:3.5 km (7) minutes
Distance From Central Phuket:32 km (43) minutes
Price Range:80 - 350 THB
Number of Tables:6
Opening Hours:07.00 - 22.00
Address:Nai Yang Beach - Pearl Village, Nai Yang, Sakhu, Phuket 83110
Telephone:095 352 6953
Food: Service:   Ambiance:
Peony Coffee and Restaurant
If you are looking for the sort of place you can hang out all day while gazing out over the Andaman as you dine on well prepared and tasty Thai and western cuisine, then look no further than Peony Coffee and Restaurant. Here you will find an amazing menu full of delicious food, drink and shakes as well as stunning views across Phuket's north western coast. Situated in Pearl Village right off
Nai Yang Beach
sits Peony Coffee and Restaurant, a two storey family run local restaurant, offering customers a great se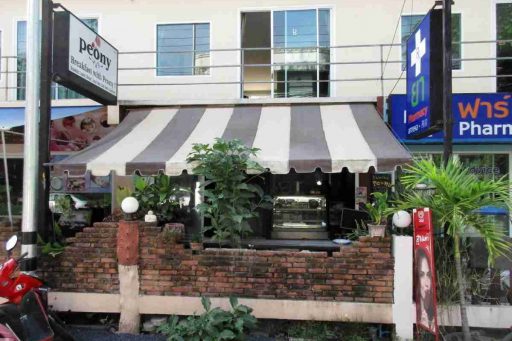 Travelers visited also these Nai Yang Tourist Spots