Tourist Attraction Nai Yang, Phuket, Thailand
Savoey Seafood in Nai Yang is just 3.5 km (or 7 minutes) away from Bismarcks Paradise Phuket luxury villas resort.
Savoey Seafood Restaurant
Savoey seafood is located in Nai Yang on the beach road, not far from the hotel Dewa. The restaurant is a typical Thai restaurant, clean and has good, friendly and english speaking service people.
Mixed guests, foreigner and Thais. Waiting time is short…15 minutes. You can order Thai food, Seafood, Pastas and Pizzas.
we tested: Spaghetti Carbonara, green salad and squid garlic&pepper. All tested ok.
prices:
Fried rice with chicken      150 Baht
Green curry with chicken  150 Baht
Squid garlic and pepper     180 Baht
Papaya salad thai style        not avail.
fish per 100 g    50 Bah
Chang beer small    70 Baht
WIFI vorhanden, restaurant has facebook.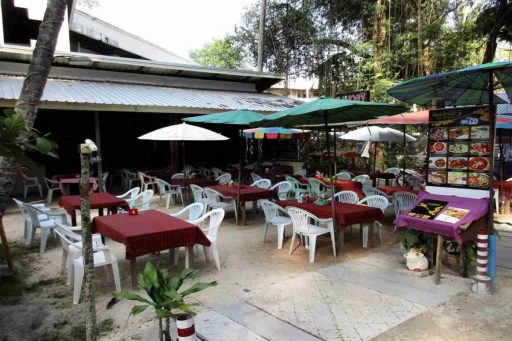 Savoey Seafood Information
Distance From Bismarcks Paradise:3.5 km (7) minutes
Distance From Central Phuket:32 km (43) minutes
Price Range:120 - 250 THB
Number of Tables:11
Opening Hours:09.00 - 22.00, daily
Telephone:0939477870 or 0943735015
Facebook:Facebook from Savoey Seafood
Contact Email:"step1_ff@hotmail.com "
Food: Service:   Ambiance:
Savoey Seafood
Savoey Seafood Restaurant Savoey seafood is located in Nai Yang on the beach road, not far from the hotel Dewa. The restaurant is a typical Thai restaurant, clean and has good, friendly and english speaking service people. Mixed guests, foreigner and Thais. Waiting time is short...15 minutes. You can order Thai food, Seafood, Pastas and Pizzas. we tested: Spaghetti Carbonara, green salad and squid garlic&pepper. All tested ok. prices: Fried rice with chicken      150 Baht Green curry with chicken  150 Baht Squid garlic and pepper     180 Baht Papaya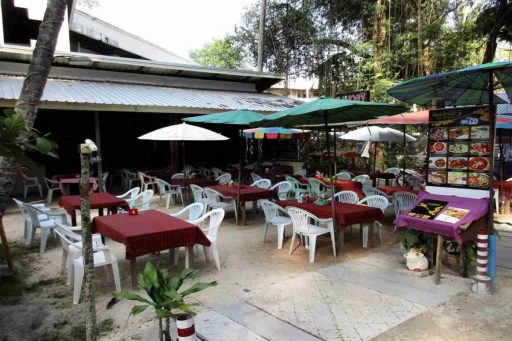 Travelers visited also these Nai Yang Tourist Spots