Tourist Attraction Nai Yang, Phuket, Thailand
Mr Shah Baba Tandoor in Nai Yang is just 3.5 km (or 7 minutes) away from Bismarcks Paradise Phuket luxury villas resort.
For those of you craving some a little different from the usual Thai and western cuisine, we suggest a visit to the lovely Mr Shah Baba Tandoor, a quaint little Indian restaurant in the beach town of Nai Yang. While this certainly isn't the only Indian restaurant in Phuket, the amazing staff and gentle owner make it one of the best.
Tucked away off the beach road near Nai Yang Beach sits this wonderfully surprising Indian restaurant. The menu boats many of the usual suspects on an Indian menu, with delicious curry's, tasty nans and mouth watering paneers, the level of care and respect for each ingredient really shines through. The chef is top notch and quite happy to take special orders for those who wish to tone down the spicy, which is not something you get very often in Thailand. While the food is wonderful, it is the chef's willingness to make pallet pleasing dishes and the sweet elder owner who make Mr. Shah Baba Tandoor a five star dining experience. The owner has even gone so far as to watch small children and babies, so their parents can enjoy their food while it is hot. There are also many vegetarian and vegan options on the menu, so everyone in your party can dine.
With such wonderful reviews and caring attentive staff, graciously giving owner and chef who isn't too proud to alter his dishes to please the customer, it's no wonder that this gem of an Indian restaurant is considered one of the very best on the whole island!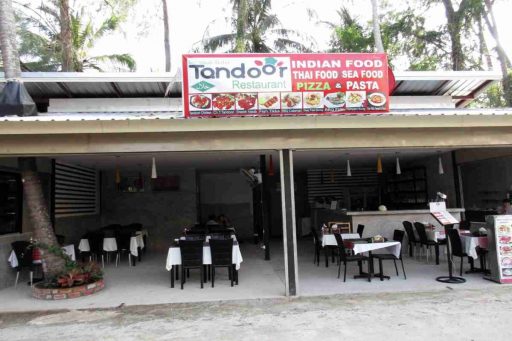 Mr Shah Baba Tandoor Information
Distance From Bismarcks Paradise:3.5 km (7) minutes
Distance From Central Phuket:32 km (43) minutes
Price Range:120 - 250 THB
Number of Tables:10
Opening Hours:11.00 - 23.00, daily
Address:12/13 Walking Street Nai Yang Beach, Nai Yang, Phuket 83110
Telephone:083 632 7793
Facebook:Facebook from Mr Shah Baba Tandoor
Contact Email:shahjee04@hotmail.com
Food: Service:   Ambiance:
Mr Shah Baba Tandoor
For those of you craving some a little different from the usual Thai and western cuisine, we suggest a visit to the lovely Mr Shah Baba Tandoor, a quaint little Indian restaurant in the beach town of Nai Yang. While this certainly isn't the only Indian restaurant in Phuket, the amazing staff and gentle owner make it one of the best. Tucked away off the beach road near
Nai Yang Beach
sits this wonderfully surprising Indian restaurant. The menu boats many of the usual suspects on an Indian menu, with delicious c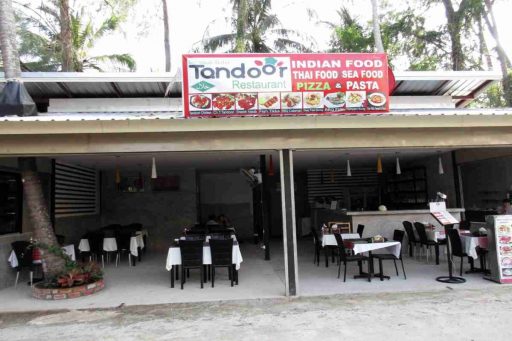 Travelers visited also these Nai Yang Tourist Spots