Tourist Attraction Nai Yang, Phuket, Thailand
Phen's Restaurant in Nai Yang is just 3.5 km (or 7 minutes) away from Bismarcks Paradise Phuket luxury villas resort.
Located right on the sandy shores of Phuket's north west coast, sits a lovely little gem called Phen's Restaurant that offers a wide selection of both Thai and western food. With tables that stretch out across the white sandy beach and attentive friendly staff, it's no wonder this place is rated within the top three places to eat in Nai Yang.
Owned and operated by a lovely little family, Phen's restaurant not only provides customers with prompt and courteous services but also wonderfully flavorful dishes and stunning views. The owners really bend over backwards to make you feel comfortable while the staff treat you as if you are VIP. Though their menu is large and choosing your meal can take some time, all dishes are tasty and prepared with fresh ingredients, so any dish is a hit. As the sun goes down the tables are illuminated with warm candle light, making it a nice place for a romantic dinner for two under the stars. Their menu caters to all tastes, and traditional dishes can be ordered in spicy or not spicy, making it suitable for the whole family.
So whether you are popping in for lunch or dining on the beach by candlelight, Phen's Restaurant is the place to be when you want great food, great service and great views!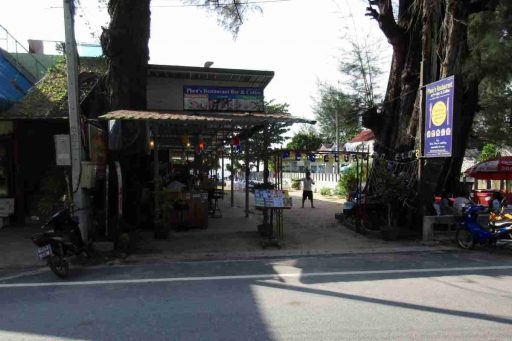 Phen's Restaurant Information
Distance From Bismarcks Paradise:3.5 km (7) minutes
Distance From Central Phuket:32 km (43) minutes
Price Range:100 - 450 THB
Number of Tables:25
Opening Hours:10.00 - 23.00, daily
Address:Nai Yang Beach, Nai Yang, Sakhu, Phuket 83110
Telephone:81 895 9489
Website:Website from Phen's Restaurant
Facebook:Facebook from Phen's Restaurant
Food: Service:   Ambiance:
Phen's Restaurant
Located right on the sandy shores of Phuket's north west coast, sits a lovely little gem called Phen's Restaurant that offers a wide selection of both Thai and western food. With tables that stretch out across the white sandy beach and attentive friendly staff, it's no wonder this place is rated within the top three places to eat in
Nai Yang
. Owned and operated by a lovely little family, Phen's restaurant not only provides customers with prompt and courteous services but also wonderfully flavorful dishes and s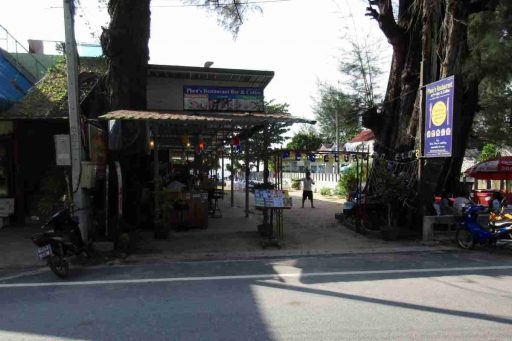 Travelers visited also these Nai Yang Tourist Spots