Tourist Attraction Boat Avenue, Phuket, Thailand
Totti Seafood in Boat Avenue is just 15.3 km (or 25 minutes) away from Bismarcks Paradise Phuket luxury villas resort.
Totti Seafood is an international Restaurant (Thai/Seafood/Italian/Pizza/Meat/….) in Cherngtalay, Boat Avenue. All seats are under a roofed 'terrasse'. In the back corner is a bar (open till 01.00).
Seafood is fresh and is shown on ice.
All prices shown on the menu are without service, you have to add 10%.
We tested (prices including service):
Pork Spare Rib 385 Baht
Chicken Satay 165 Baht
Thai Seafood Salad 242 Baht
Diet Coke 45 Baht
Tschang small 90 Baht
Comment: Seafood Salad was good, Chicken Satay to dry( sauce a sugar pot), Spare Rib unbelievable small, 3 bones(8-10 cm) with 20 fries from the deep freezer.
And the best: waiters played pool billiard (noisy too) behind us.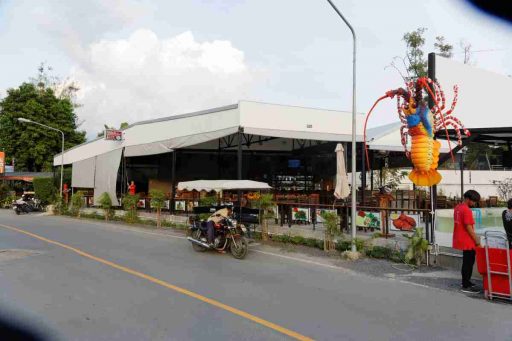 Totti Seafood Information
Distance From Bismarcks Paradise:15.3 km (25) minutes
Distance From Central Phuket:22.6 km (50) minutes
Price Range:198 - 748 THB
Number of Tables:18
Opening Hours:11.00 - 02.00, daily
Address:Baan Don Cherngtalay Road, Thalang, Cherngtalay 83110
Telephone:076 324 442, 081 476 1209
Facebook:Facebook from Totti Seafood
Contact Email:totti.restaurantandbar@gmail.com
Food: Service:   Ambiance:
Totti Seafood
Totti Seafood is an international Restaurant (Thai/Seafood/Italian/Pizza/Meat/....) in Cherngtalay, Boat Avenue. All seats are under a roofed 'terrasse'. In the back corner is a bar (open till 01.00). Seafood is fresh and is shown on ice. All prices shown on the menu are without service, you have to add 10%. We tested (prices including service): Pork Spare Rib 385 Baht Chicken Satay 165 Baht Thai Seafood Salad 242 Baht Diet Coke 45 Baht Tschang small 90 Baht Comment: Seafood Salad was good, Chicken Satay to dry( sauce a sugar pot), Spare Rib unbelieva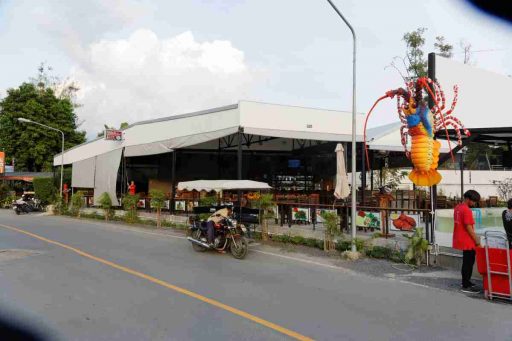 Travelers visited also these Boat Avenue Tourist Spots