Tourist Attraction Boat Avenue, Phuket, Thailand
PlastArt in Boat Avenue is just 16.8 km (or 27 minutes) away from Bismarcks Paradise Phuket luxury villas resort.
Italian made indoor and outdoor furniture in Phuket? You can find it at Plastart in Cherngtalay (Choeng Thale) where they have a selection of plastic and other weatherproof furniture designed to withstand the elements of nature in the hot and humid Phuket climate.
After a visit to their website, you won't be sure – are they selling furniture or sex? Shirtless guys doing push ups on bar stools and librarian type women with too-short skirts and white pumps? It might be worth a visit just to see what's going on over here. Their motto at the 'About' page is "Italians do it better" along with an image of a sweaty Italian man. Anyway, if you can get past all the ridiculous allusions to sex, Ferraris and Ducati motorbikes in a furniture store, you might find something you like here.
Plastart specializes in injection mold plastic furniture that is strong, weather resistant and long-lasting in the hot tropical climate of Phuket or anywhere in Southeast Asia. They have a decent selection with twenty-three types of chair designs, twenty-four tables, twelve stools and lounge chairs for the beach and some interesting lighting options for the interior of your home or business. Much of their plastic furniture is scratch, fire and UV resistant.
The furniture here is computer designed, high-tech injection-mold plastic that should last a very long time – whatever you use it for. Cleaning is simple – a water and sponge or cloth is good for most cleanups. A downloadable guide can help you with other precautions to ensure the plastics retain maximum strength and appearance over time – the use of detergents with dye, abrasive, acid or most other solvents is not recommended.
Plastart is located on Boat Avenue by Highway 4030 in Cherngtalay on the west side of the island of Phuket, just north of Patong Beach and northeast of Phuket Town.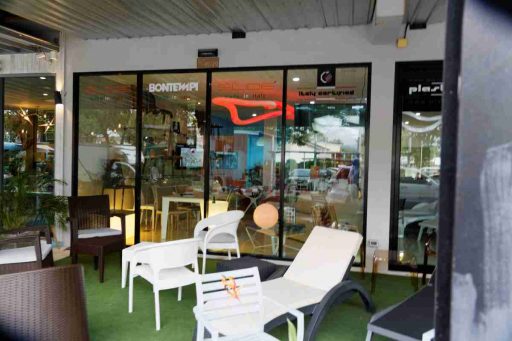 PlastArt Information
Distance From Bismarcks Paradise:16.8 km (27) minutes
Distance From Central Phuket:23 km (37) minutes
Opening Hours:Monday 3pm-7pm, Tuesday to Friday: 8.30am-12.30pm and 3pm-7pm, Saturday: 9.30am-17.30pm
Address:49/29 Bandon-Cherngtalay Road - Soi Cherngtalay, Un. C 3/4, Cherngtalay, Thalang, Phuket 83110
Telephone:076 604 015
Website:Website from PlastArt
Facebook:Facebook from PlastArt
Contact Email:info@plastart.net
 
PlastArt
Italian made indoor and outdoor furniture in Phuket? You can find it at Plastart in Cherngtalay (Choeng Thale) where they have a selection of plastic and other weatherproof furniture designed to withstand the elements of nature in the hot and humid Phuket climate. After a visit to their website, you won't be sure – are they selling furniture or sex? Shirtless guys doing push ups on bar stools and librarian type women with too-short skirts and white pumps? It might be worth a visit just to see what's going on over here. Their motto at the 'About' page is "Italians do it better"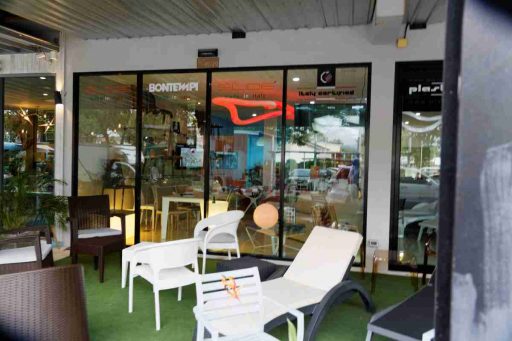 Travelers visited also these Boat Avenue Tourist Spots