Tourist Attraction Cherngtalay, Phuket, Thailand
NITAN Phuket Restaurant in Cherngtalay is just 18 km (or 35 minutes) away from Bismarcks Paradise Phuket luxury villas resort.
NITAN Phuket is a comfortable gastronomic destination where people can indulge in beautifully and tastefully crafted food inspired by global influences, accompanied by genuine hospitality. Located in laid-back Cherngtalay, Phuket, it aims to achieve a Michelin-star status and frequent patronage among locals and tourists.
In the Thai language, NITAN has dual meaning — intention and fairy tale. The combination of these sentiments serves as the underlying essence of the restaurant; as reflected by the chefs' inner desire to create gastronomical delights which exude a sense of wonder and whimsy. CONTEMPORARY AND MODERNISTIC FLAIR + A TOUCH OF WHIMSY
Try the modern cuisine at NITAN Phuket from Chef Tom (from Surf & Turf by Soul Kitchen) in collaboration with his talented chef from Indonesia.
You will surely enjoy the delicious western/Thai fusion food created by the creative young chef as we did during our visit. The interior is minimalist with a combination of wash concrete and wood. The service was very attentive and friendly and knowledgeable about the mouthwatering specialties they serve.
We have been lucky to try the 7-course Degustation menu which was served this evening. The 7-course Menu included the main dishes and was absolutely amazing. The tasting menu included the following courses which have been cooked and presented in perfection:
show full text
First Starter:
Papaya slice, with fresh water prawns, served with a mango juice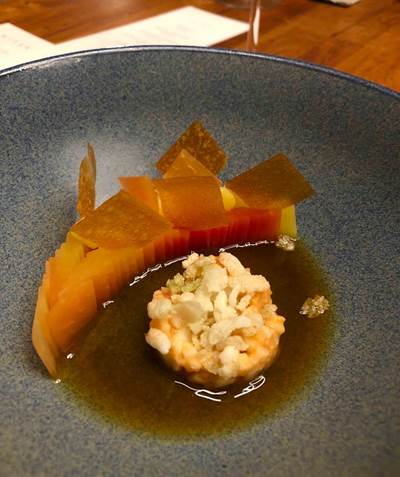 Second Starter:
Lamb with cashew nuts, shallot and chilli

Third Starter:
Scallop with potato and bacon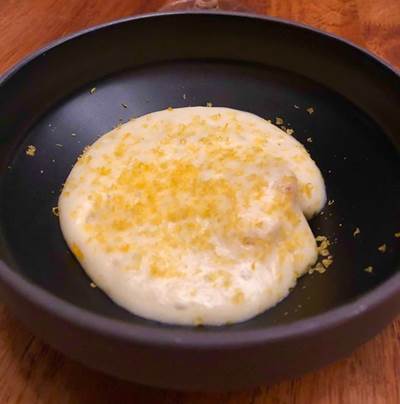 Fourth Starter:
Sea bass with pumpkin, cucumber and lime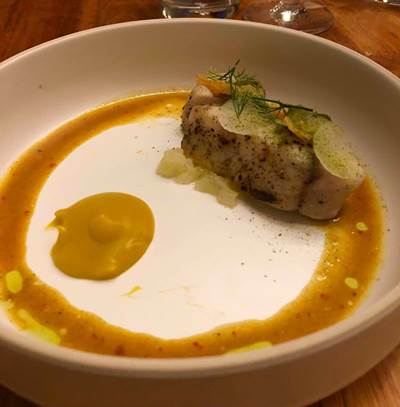 Fifth Starter:
Ravioli with sweet potato with a yellow curry sauce

Main:
Aged Duck with watermelon, cauliflower and daikon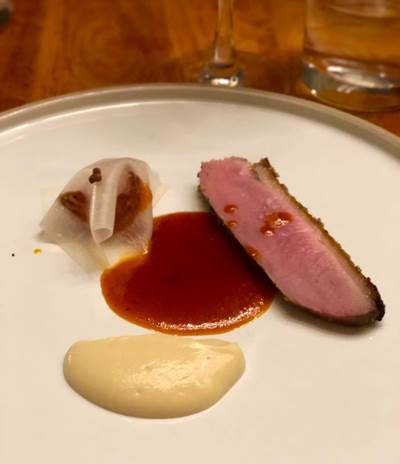 Dessert:
Pineapple with almond, ginger and Chinese pear

We drunk a nice BERTON VINEYARDS OUTBACK JACK SHIRAZ MERLOT which paired very well with all the dishes.
Conclusion: A new star is born, highly recommendable for fine dining and fusion food lovers.

show less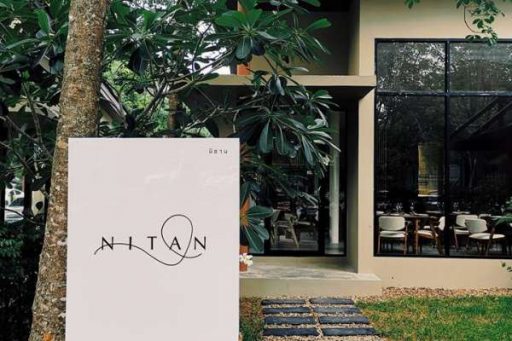 NITAN Phuket Restaurant Information
Distance From Bismarcks Paradise:18 km (35) minutes
Distance From Central Phuket:21 km (45) minutes
Price Range:280 - 1000 THB
Number of Tables:9
Opening Hours:5pm to 11pm daily, except Mondays
Address:177/38 Srisoontorn Road, Moo 6 Tambon Si Sunthon, Amphoe Thalang, Chang Wat Phuket 83110
Telephone:065 683 0432
Contact Email:info@nitanphuket.com
Food: Service:   Ambiance:
NITAN Phuket Restaurant
NITAN Phuket is a comfortable gastronomic destination where people can indulge in beautifully and tastefully crafted food inspired by global influences, accompanied by genuine hospitality. Located in laid-back Cherngtalay, Phuket, it aims to achieve a Michelin-star status and frequent patronage among locals and tourists. In the Thai language, NITAN has dual meaning — intention and fairy tale. The combination of these sentiments serves as the underlying essence of the restaurant; as reflected by the chefs' inner desire to create gastronomical del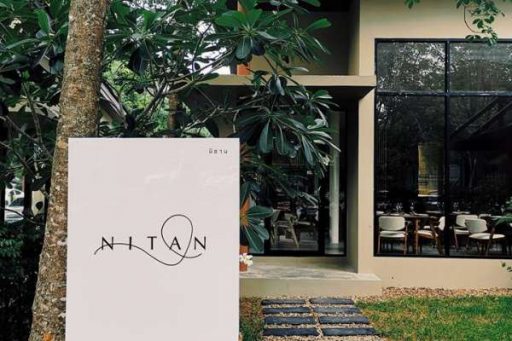 Travelers visited also these Cherngtalay Tourist Spots