SeaSalt Lounge and Grill Patong
Tourist Attraction Patong, Phuket, Thailand
SeaSalt Lounge and Grill Patong in Patong is just 31 km (or 55 minutes) away from Bismarcks Paradise Phuket luxury villas resort.
SeaSalt Lounge and Grill Patong is a new Al-Fresco restaurant and lounge located on a beautiful seafront location with dramatic panorama views of Patong and the Andaman Sea, just opposite of the Diamond Cliff Resort and next to the famous Da Maurizio, Joe's Downstairs and Baan Rim Pa Restaurants. Unfortunately parking space is very limited but as SeaSalt Lounge and Grill Patong belongs to the well-known Diamond Cliff Resort, guest are able to use the parking spaces from the resort (please inform the friendly security staff that you wish to visit the restaurant).
For our test dinner we arrived at the SeaSalt Lounge and Grill Patongin time for the sunset which was beyond amazing. At the entrance you will be welcomed by the friendly staff and then accompanied to your table or the "Salas" with comfortable sofas. The lounge is setup on artificial grass on one side, and an artificial beach on the other side.
We ordered a cocktail from the extensive menu which includes spirits (THB 230-350++), classical cocktails (THB 270++) as well as house signature cocktails (THB 250++). The presentation of the cocktails was nice as well as the cocktails tasted well.
As starter we have chosen "Arancini" (risotto croquettes with truffle & porcini mushrooms served with a roasted garlic tip, THB 210++) and "Fresh Shrimp Spring Rolls" (lettuce, prawn, carrot, rice noodle & peanut sauce, THB 260++)
As main course we tried: Sea Bass with Garlic Butter served with Baked Spinach (THB 560++) and a "Lamb Kofta" (minced lamb, Persian salad, minced yoghurt & flatbread, THB 465++).
The total bill including a bottle of red wine, VAT and service charge for 2 persons was around 7'500 Baht.
Overall SeaSalt Lounge and Grill Patong is a good experience in a amazing beautiful setting. Prices are rather on the high side but the location, the atmosphere, the cocktails and the friendly team makes a visit unforgettable.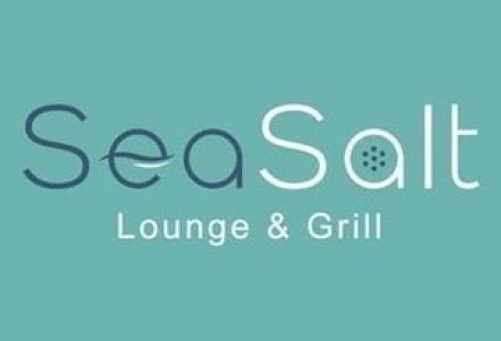 SeaSalt Lounge and Grill Patong Information
Distance From Bismarcks Paradise:31 km (55) minutes
Distance From Central Phuket:11 km (21) minutes
Price Range:210 - 3350 THB
Number of Tables:25
Opening Hours:11 am – 12 am
Address:225 Prabaramee Road, Patong, Kathu, Phuket, Thailand
Telephone:076 623 555
Contact Email:info@seasaltpatong.com
Food: Service:   Ambiance:
SeaSalt Lounge and Grill Patong
SeaSalt Lounge and Grill Patong
is a new
Al-Fresco restaurant and lounge
located on a beautiful seafront location with
dramatic panorama views
of
Patong
and the
Andaman Sea
, just
opposite of the Diamond Cliff Resort
and next to the famous
Da Maurizio, Joe's Downstairs and Baan Rim Pa Restaurants
. Unfortunately parking space is very limited but as
SeaSalt Lounge and Grill Patong
belongs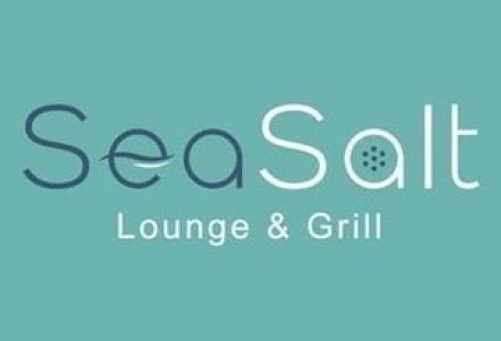 Travelers visited also these Patong Tourist Spots