Kamala Beach Apparel Boutique
Tourist Attraction Kamala, Phuket, Thailand
Kamala Beach Apparel Boutique in Kamala is just 25.3 km (or 52 minutes) away from Bismarcks Paradise Phuket luxury villas resort.
It's no secret that Phuket is a shop-a-holies paradise. With rows and rows of city streets jam packed with store fronts, big evening and weekend markets, giant shopping centres and locals peddling their wares on the beach, it's no wonder we all don't leave here broke! While all these retail opportunities are great, anyone who has been here a while knows the frustration of trying to haggle that comes along with them. Luckily, there are still options for those who love to shop but hate the stress of haggling and they come in the form of little boutiques such as Kamala Beach Apparel Boutique that nestled away in the quieter cities like Surin and Kamala.
At Kamala Beach Apparel Boutique you don't have to argue or negotiate a price, the prices are written on all the tags, and honestly quite reasonable.  Offering a wide selection of woman clothes, foot wear, bathing suits and bikinis, and even beach toys for the kids, this unique and quite frankly refreshing shop provides everything you would need for a day at the beach and at Thai prices.
The friendly and kind staff greets you warmly as you enter, taking that awkward 'I don't speak Thai' feeling away immediately. The shelves are all arranged in an open and not crowded manner, so finding what you seek is quite easy; but if you do need any assistance, the staff will gladly assist you if you ask. All in all it is a very relaxed and enjoyable atmosphere.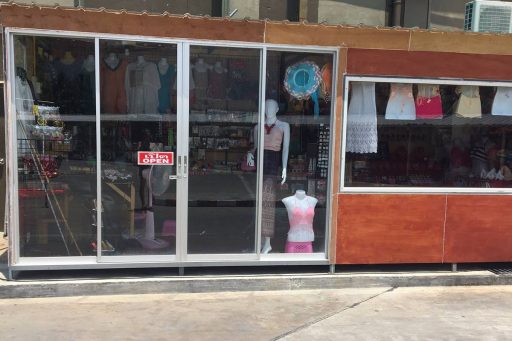 Kamala Beach Apparel Boutique Information
Distance From Bismarcks Paradise:25.3 km (52) minutes
Distance From Central Phuket:17.3 km (33) minutes
 
Kamala Beach Apparel Boutique
It's no secret that Phuket is a shop-a-holies paradise. With rows and rows of city streets jam packed with store fronts, big evening and weekend markets, giant shopping centres and locals peddling their wares on the beach, it's no wonder we all don't leave here broke! While all these retail opportunities are great, anyone who has been here a while knows the frustration of trying to haggle that comes along with them. Luckily, there are still options for those who love to shop but hate the stress of haggling and they come in the form of little boutiques such as Kamala Beach Apparel Boutique that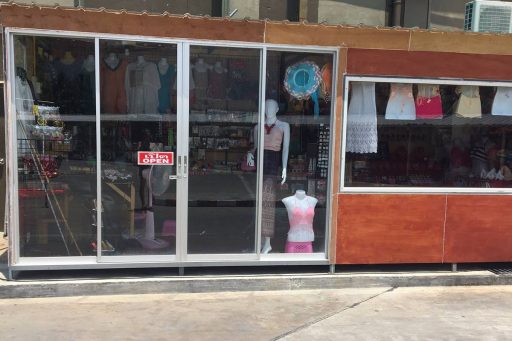 Travelers visited also these Kamala Tourist Spots