Chalong in Phuket
Chalong is a sub-district in the south of Phuket, one of eight sub-districts in the district of Mueang, Phuket. It is a unique combination of a port, a residential area, and a shopping hub, as well as the most spiritual part on the island. There, you'll find the striking hilltop Big Buddha and the beautifully ornate Chalong Temple (Wat).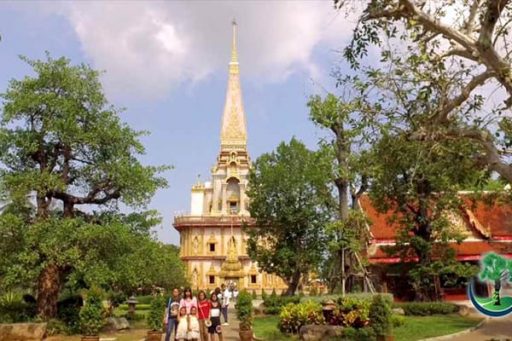 Located in the center of Phuket, it offers some of the best tourist spots, attractions, and shopping experiences. Here you will find the Pearl Art Factory, Porosus Exoctic Leather Shop, Thai Silk Collection, and the Chalong Night Market.
Hiding within this colorful city limits, you'll find the Phuket Botanic Garden with its rare plant species and unique displays. You'll also be able to visit Phuket Bird Park, with its exotic flora wonders and beautiful earthly birds.
Are you looking for something a little more entertaining? You can always pop into Two Nines Mini Golf Club to practice your skills on eighteen felt-covered holes. Or maybe you want to race your friends in the exhilarating two-stroke go-karts at Phuket Shooting Range and Speedway.
The Bay
Chalong Bay, located along the east coast shoreline where the water is muddy, is unquestionably not ideal for swimming. However, it is perfect for mooring yachts and boats! Therefore, a 720 by 7-meters jetty is its most noticeable feature and used every day as the departure point for day trips to nearby islands as well as further away destinations such as Koh Phi Phi.
It is also the main port for private and commercial boats who enter Thailand and as such there are plenty of restaurants, shops, souvenir stands, tourist information kiosks, parking areas, and open-air waiting areas to accommodate the people passing through. There are also customs, immigration, and harbormasters service to assist incoming vessels wishing to moor and a brand new marine rescue center.