Read Introduction
Sports Activities in Phuket
Whether you're looking for some adventure on the beach, a round of golf, or just trying to stay fit, Phuket has many different sports activities and fitness clubs for the active travelers looking for a little more excitement during their stay.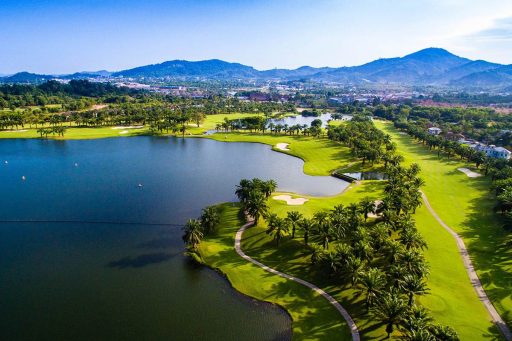 With a wide variety of sports options to choose from, Phuket is a bustling 'fitness-mecca' with plenty of different alternatives. Many beaches offer the usual water sports such as parasailing, jet-skiing, and kite surfing. There are also several other activities available on some beaches such as volleyball or even horseback riding.
Some of the more secluded and rocky shores beaches like Ya Nui, Kata Noi, and Paradise Beach have the perfect combination of rocky heads and tidal pools, making them ideal for snorkeling. You can also book scuba diving day trips to Phi Phi Island, Racha Island, and many more destinations from any piers along the coast.
Are you on the lookout for an all-day adventure? Reserve a day tour to any of the neighboring islands or bays such as Phang Nga Bay! A tour boat will take you out wherever you want, and provide you with the opportunity to jump into a kayak (or sea canoe) and explore all the little hidden tunnels, caves, and lagoons around.
Stay fit in Phuket
For sure, water sports and beach activities are most popular in Phuket. However, the island also has a wide range of fitness clubs and gyms for those who wish to stay fit. Numerous and strategically located in every city around the island, you'll find kickboxing arenas, weight gyms, and yoga studios. You'll never have to go far to find your perfect motivational environment! All the fitness centers boast state of the art equipment and world-class professional trainers. They also offer a daily pass, so patrons on vacation don't need to sign up for full membership.
Read Less