Marinas & Yacht Supply
Phuket, Thailand
Read Introduction
Phuket Marinas Yacht Supply
Phuket is home to five marinas with more than well-equipped luxurious facilities. Located on Phuket sheltered east coast, they all provide safe year-round anchorage to all kinds of motorboats and sailing yachts.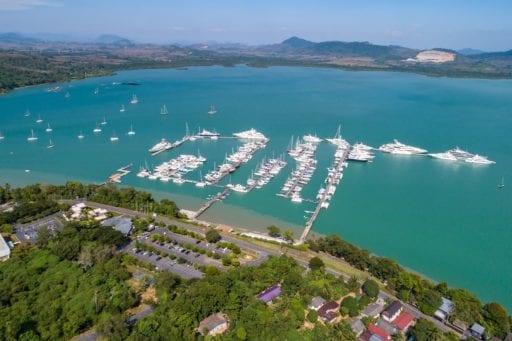 These first-class Phuket Marinas also serve as the starting point for the exploration of the famous Phang Nga Bay with its numerous and particularly beautiful small (and sometimes bigger) islands floating all around its shores.
Phuket Yacht Supply
Unfortunately, it is sometimes really difficult for yacht owners or captains to find the necessary supply (parts) in Phuket. Also, price-wise, it is often much better to go to Langkawi, as there are no customs or VAT to pay.
For real essential parts, we provide a list of suppliers, including the marinas where there are shops too. Sorry, but we can't tell you exactly where to get which parts. You might have to visit all the shops to find the product you need.
Read Less