Ban Ko En in Phuket
Ban Ko En is a small area on the far northeast side of the island of Phuket, where you'll find yourself if you continue down the one-way road leading in. This area is just 10-minutes from Phuket International Airport and hosts one of the most popular boat marinas in Phuket. There are no sandy beaches around. It's a small Muslim village with facilities for docking boats and other boat-related services.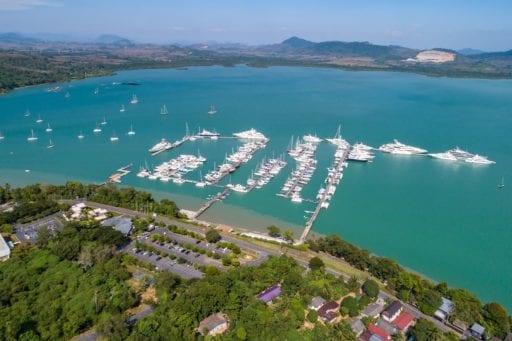 Phuket Yacht Haven has berths for 320 boats, from three to more than one-hundred meters in length. They have everything boaters might need! That includes essential services such as accommodation, gym, yoga, massage, round the clock security, bathrooms and showers, laundry, a supermarket, and the Haven Restaurant.
YachtPro, adjacent to Yacht Haven Marina, offers charters and courses to help you learn about sailing during your Phuket stay. They have seven boats in their fleet and offer a Phuket to Malaysia border journey on the 15th of each month, during one of the instructional courses.
Where to eat in Ban Ko En?
Laem Phraeo Seafood: This restaurant is at the very end of the road. Not many reviews, but good marks from customers who had been there. Probably better to head straight to Phuket Yacht Haven for a meal.
The Living Room Seafood Restaurant & Bar: This little restaurant is just before you reach the end of the road, and is also worth a try. They have more reviews and higher ratings than the Laem Phraeo Seafood.