Wine Connection Central Festival
Tourist Attraction Phuket Town, Phuket, Thailand
Wine Connection Central Festival in Phuket Town is just 28.5 km (or 36 minutes) away from Bismarcks Paradise Phuket luxury villas resort.
Wine Connection has multiple Deli & Bistro branches in different places in Phuket, it is a chain of wine stores and french delicatessen where you can either buy and take the wine back home or drink it there with a more than decent meal, as they usually come with a high quality restaurant. We recommend both the wine as well as the food in their Wine Connection Central Festival restaurant in the shopping mall of the same name.
We do not automatically recommend all the other Wine Connection Deli & Bistro stores on the island, as the wines are not always stored at the right temperature.
This Wine Connection Deli & Bistro is situated in the ground floor of the Central Festival Shopping Mall which is a great place to go shopping for brand name products in Phuket.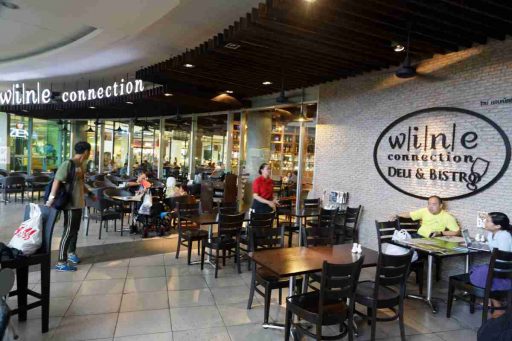 Wine Connection Central Festival Information
Distance From Bismarcks Paradise:28.5 km (36) minutes
Distance From Central Phuket:3.6 km (12) minutes
Number of Tables:50
Opening Hours:11.00 - 23.00, daily
Address:74-75, 1st Fl. Room No.137-138, Moo 5, Vichit, Phuket 83000
Telephone:076 307 064-5
Food: Service:   Ambiance:
Wine Connection Central Festival
Wine Connection has multiple Deli & Bistro branches in different places in Phuket, it is a chain of wine stores and french delicatessen where you can either buy and take the wine back home or drink it there with a more than decent meal, as they usually come with a high quality restaurant. We recommend both the wine as well as the food in their Wine Connection Central Festival restaurant in the shopping mall of the same name. We do not automatically recommend all the other Wine Connection Deli & Bistro stores on the island, as the wines are not always stored at the right temperature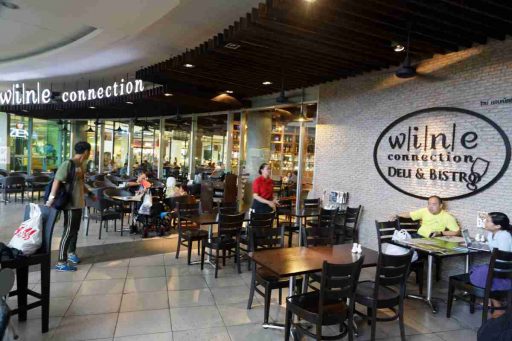 Travelers visited also these Phuket Town Tourist Spots