Tourist Attraction Nai Thon, Phuket, Thailand
Tycoon Ting in Nai Thon is just 4.5 km (or 7 minutes) away from Bismarcks Paradise Phuket luxury villas resort.
Located just across the street from the shady shores of Nai Thon Beach sits a little gem of restaurant called Tycoon Ting. With its large open air dining and stark white facade, it is hard to miss as you head from the airport up the mountain towards civilization.
While at first glance this small but elegant looking restaurant might look as if it is trying to impress someone, rest assured the homeyness of the dishes and warm friendly staff quickly put your mind to ease. With a diverse menu of both Thai and western dishes that are executed well and their distinct drinks menu that offers many great pairs for most of their food items, Tycoon Ting is sure to please even the pickiest of guests.
The views out over the Andaman during sunset is one of the most beautiful sights on the whole island, paired with a refreshing cocktail one could get lost in the tranquility for hours. Open until 11:30pm seven days week, it is the perfect place to stop for something to eat on your way in or out of Phuket.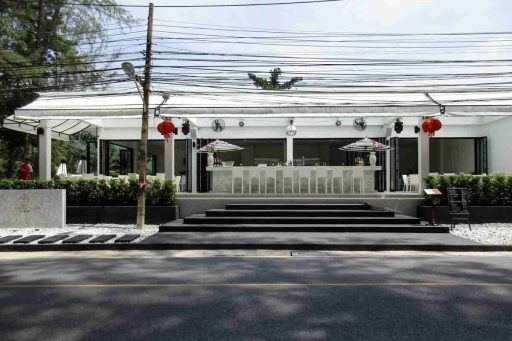 Tycoon Ting Information
Distance From Bismarcks Paradise:4.5 km (7) minutes
Distance From Central Phuket:31 km (46) minutes
Price Range:150 - 400 THB
Number of Tables:30
Telephone:076 205 155, 076 602 287
Facebook:Facebook from Tycoon Ting
Food: Service:   Ambiance:
Tycoon Ting
Located just across the street from the shady shores of
Nai Thon Beach
sits a little gem of restaurant called Tycoon Ting. With its large open air dining and stark white facade, it is hard to miss as you head from the airport up the mountain towards civilization. While at first glance this small but elegant looking restaurant might look as if it is trying to impress someone, rest assured the homeyness of the dishes and warm friendly staff quickly put your mind to ease. With a diverse menu of both Thai and western dishes that are executed well and their distinc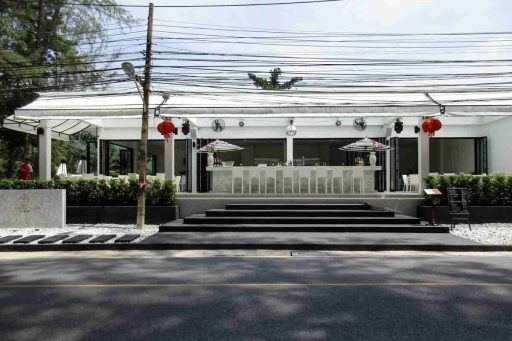 Travelers visited also these Nai Thon Tourist Spots