Tourist Attraction Bangtao, Phuket, Thailand
The Siam Mumbai in Bangtao is just 18.9 km (or 34 minutes) away from Bismarcks Paradise Phuket luxury villas resort.
The Siam Mumbai is a tasty Indian restaurant in Bangtao that offers a selection of western and Indian cuisine that is located between Bangtao and Surin Beach.
This family friendly restaurant offers a variety of vegetarian dishes as well as fresh authentic Indian favorites. Catering for the taste of each particular customer, spice levels can be requested.
With it's kind and attentive staff as well as its welcoming atmosphere, The Siam Mumbai feels more like dining at a relative house than at a restaurant. The lovely Myanmar owners truly make you feel like one of the family member. Some of our favorite dishes are the tender deep fried squids, the flavorful Tikka Marsala and the succulent Chicken/Lamb Biryani.
Located only 2 kilometers from Surin and 5 from Bangtao, this little Indian treasure is an ideal spot for lunch or dinner if you are staying close by.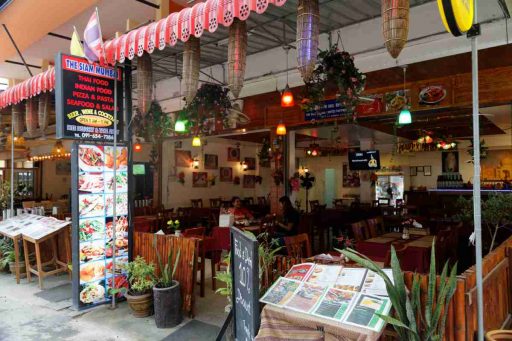 The Siam Mumbai Information
Distance From Bismarcks Paradise:18.9 km (34) minutes
Distance From Central Phuket:25.1 km (45) minutes
Number of Tables:14
Opening Hours:12.00 - 23.00
Telephone:086 625 4622, 086 271 8140
Facebook:Facebook from The Siam Mumbai
The Siam Mumbai
The Siam Mumbai
 is a tasty Indian restaurant in Bangtao that offers a selection of western and Indian cuisine that is located between Bangtao and
Surin Beach
. This family friendly restaurant offers a variety of vegetarian dishes as well as fresh authentic Indian favorites. Catering for the taste of each particular customer, spice levels can be requested. With it's kind and attentive staff as well as its welcoming atmosphere, The Siam Mumbai feels more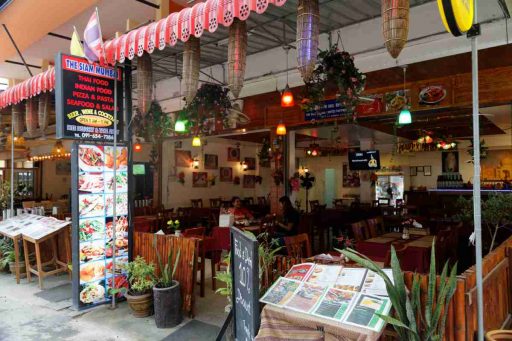 Travelers visited also these Bangtao Tourist Spots