Tourist Attraction Surin, Phuket, Thailand
Tesco Lotus Surin in Surin is just 19.2 km (or 33 minutes) away from Bismarcks Paradise Phuket luxury villas resort.
Whether you are a first time visitor or a returning tourist to this beautiful island it's pretty safe to assume you've figured out that there is literally a 7-11 and Tesco Lotus on every street corner in every city. While they vary a little they are all pretty much the same inside and Tesco Lotus Surin is no different.
Located on the main road coming from Surin Beach, this brightly lit mini supermarket is not hard to find with its large green sign and cases of water stacked outside. With its convenient location and round the clock hours of operation it definitely comes in handy for those late night snacks or early morning necessities.
While it is nowhere near as large as its sister stores like Lotus Thalang or Tesco Mall on Chaofa Road West it does carry almost all of the same products, the only difference being that Tesco Lotus Surin does not carry clothing and cooking wear.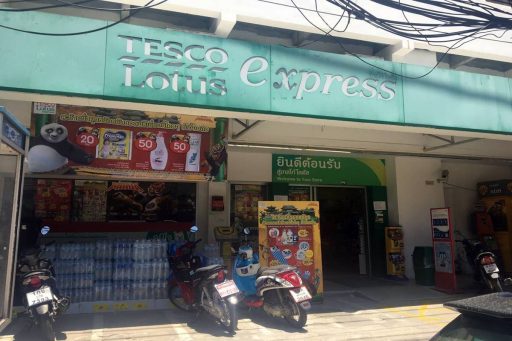 Tesco Lotus Surin Information
Distance From Bismarcks Paradise:19.2 km (33) minutes
Distance From Central Phuket:22.1 km (29) minutes
 
Tesco Lotus Surin
Whether you are a first time visitor or a returning tourist to this beautiful island it's pretty safe to assume you've figured out that there is literally a 7-11 and Tesco Lotus on every street corner in every city. While they vary a little they are all pretty much the same inside and Tesco Lotus Surin is no different. Located on the main road coming from Surin Beach, this brightly lit mini supermarket is not hard to find with its large green sign and cases of water stacked outside. With its convenient location and round the clock hours of operation it definitely comes in handy for those l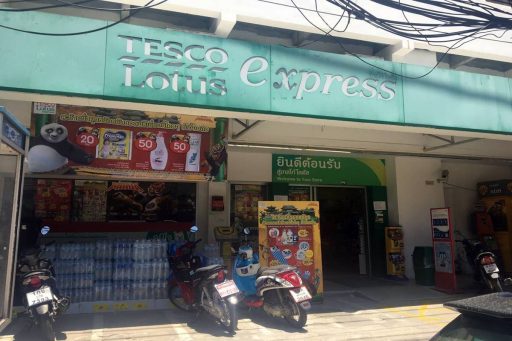 Travelers visited also these Surin Tourist Spots