Tourist Attraction Phuket Town, Phuket, Thailand
Natural Restaurant in Phuket Town is just 30.4 km (or 42 minutes) away from Bismarcks Paradise Phuket luxury villas resort.
Natural Restaurant:
Natural Restaurant (thai: Tham Ma Chard) serves Thai and Chinese dishes. For more than 20 years this restaurant has served thousands of satisfied guests at reasonable prices. Thai food is prepared without MSG.
More then 200 dishes are available, many between 60 to 200 Baht.
Examples:
Deep Fried Soft Skin Crab to 65 Baht/per 100 gr.
Fresh oysters from only 45 Baht
Tom Yam Gung 150 Baht.
Pork sate hot plate 150 Baht
Stuffed potato with chicken curry 150 Baht
Homok Poo 150 Baht
Tiger prawns with garlic sauce (300g) 270 Baht
Massaman beef 220 Baht
Roasted duck curry 150 Baht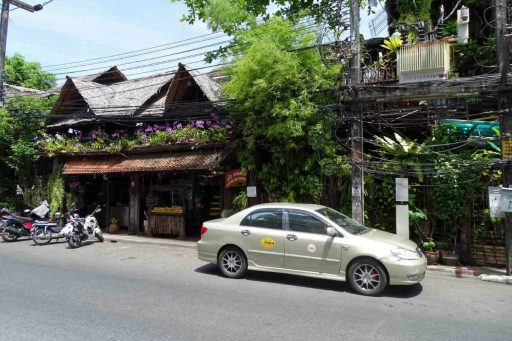 Natural Restaurant Information
Distance From Bismarcks Paradise:30.4 km (42) minutes
Distance From Central Phuket:1.4 km (5) minutes
Price Range:60 - 250 THB
Number of Tables:41
Opening Hours:10.30 - 23.30, daily
Address:62/5 Soi Phuthon, Phuket Town, Phuket 83000
Telephone:076 224 287, 076 214 037
Website:Website from Natural Restaurant
Facebook:Facebook from Natural Restaurant
Food: Service:   Ambiance:
Natural Restaurant
Natural Restaurant: Natural Restaurant (thai: Tham Ma Chard) serves Thai and Chinese dishes. For more than 20 years this restaurant has served thousands of satisfied guests at reasonable prices. Thai food is prepared without MSG. More then 200 dishes are available, many between 60 to 200 Baht. Examples: Deep Fried Soft Skin Crab to 65 Baht/per 100 gr. Fresh oysters from only 45 Baht Tom Yam Gung 150 Baht. Pork sate hot plate 150 Baht Stuffed potato with chicken curry 150 Baht Homok Poo 150 Baht Tiger prawns with garlic sauce (300g) 270 Baht Massaman beef 220 Ba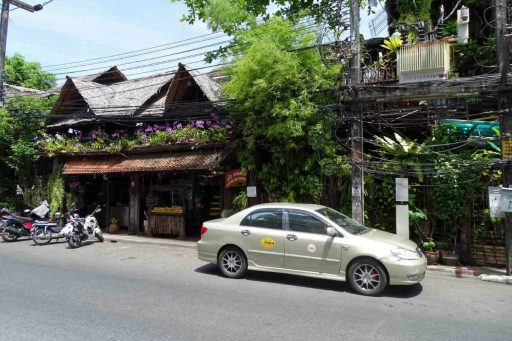 Travelers visited also these Phuket Town Tourist Spots