Tourist Attraction Phuket Town, Phuket, Thailand
Blue Elephant Restaurant in Phuket Town is just 30.5 km (or 46 minutes) away from Bismarcks Paradise Phuket luxury villas resort.
Blue Elephant Restaurant:
Blue Elephant Restaurant is in the Govenor Mansion in Phuket Town. It is not only a good restaurant, it is also a well known "Royal Thai" cooking school.
Their own description: "Walking into this restaurant is like going back in time".
Blue Elephant Restaurants are available in Paris, London,Brussels, Danemark, Malta, Jakarta, Bangkok and Phuket.
Here are some food samples:
Steamed Purple Dumplings 360 Baht
Spicy Beef Consomme 380 Baht
We (3 Thais + 1 Foreigner) tried the following in their Phuket branch:
2 alcohol free cocktails….each 190 Baht
2 alcohol cocktails….260 – 320 Bhat
1 bottle of German wine, Prince Von Hessen….1800 Baht
1 crispy crab souffle….210 Baht
1 crispy prawn cake & pomelo….420 Baht
1 tumeric soup with salmon….320 Baht
1 panaeng curry with salmon….580 Baht
1 royal platter….1200 Baht
1 pinto set….580 Baht
1 Pla Tod Nam Pla( barbecue fish)….880 Baht
1 green prawns curry & roti (Malaysian bread)….780 Baht
1 Grappa….290 Baht
1 double espresso 250 Baht
Total: 10,086.89 (above prices + 10% service and 7% vat)
Comment: mixed, some food really good, some not. portions ok, but not big.
Price: little bit too high for this quality.
The ambiance and service of the Blue elephant restaurant in Phuket town is really good.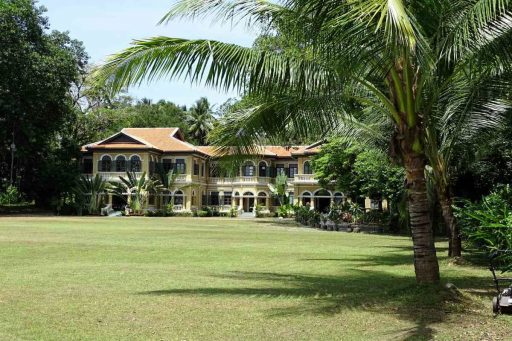 Blue Elephant Restaurant Information
Distance From Bismarcks Paradise:30.5 km (46) minutes
Distance From Central Phuket:1.4 km (6) minutes
Number of Tables:36
Opening Hours:daily: 11.30 till 14.30 and 18.00 till 22.30
Address:Krabi Road 96, Phuket town, 83000
Telephone:076 354 355
Contact Email:phuket@blueelephant.com
Food: Service:   Ambiance:
Blue Elephant Restaurant
Blue Elephant Restaurant: Blue Elephant Restaurant is in the Govenor Mansion in Phuket Town. It is not only a good restaurant, it is also a well known "Royal Thai" cooking school. Their own description: "Walking into this restaurant is like going back in time". Blue Elephant Restaurants are available in Paris, London,Brussels, Danemark, Malta, Jakarta, Bangkok and Phuket. Here are some food samples: Steamed Purple Dumplings 360 Baht Spicy Beef Consomme 380 Baht We (3 Thais + 1 Foreigner) tried the following in their Phuket branch: 2 alcohol free cocktails....each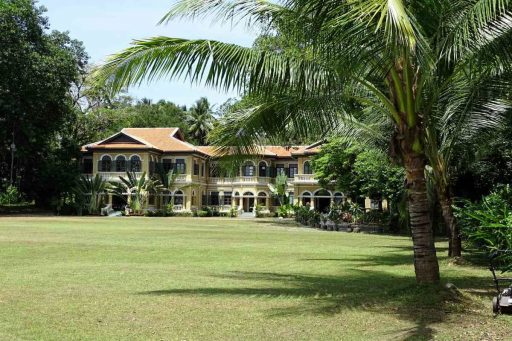 Travelers visited also these Phuket Town Tourist Spots