Tourist Attraction Surin, Phuket, Thailand
Art Village Surin in Surin is just 19 km (or 34 minutes) away from Bismarcks Paradise Phuket luxury villas resort.
Art Village Surin is an interesting shop filled with small souvenirs you can buy as gifts for your family and friends back at home. Wall hangings, clothes and small gifts for children can be found in many styles. You're sure to find something you need at this quaint little shop.
Art Village Surin doesn't have any listing on Google maps or in TripAdvisor, so if you do get a chance to visit and enjoy yourself, why not ask the staff to get their business on the map with a listing at each of these places?
To reach Art Village in Surin Beach, just take Highway 4025 from the southern end of the beach toward central Phuket for about nine-hundred meters and it will be on your right after Laypang By Renu restaurant.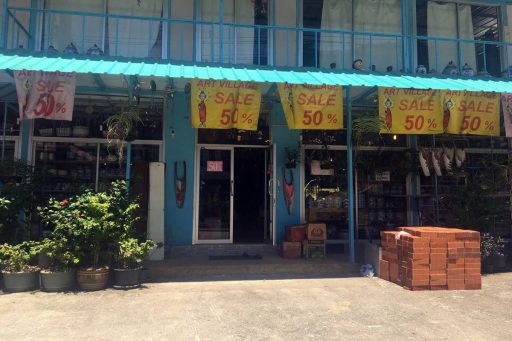 Art Village Surin Information
Distance From Bismarcks Paradise:19 km (34) minutes
Distance From Central Phuket:21.8 km (31) minutes
 
Art Village Surin
Art Village Surin is an interesting shop filled with small souvenirs you can buy as gifts for your family and friends back at home. Wall hangings, clothes and small gifts for children can be found in many styles. You're sure to find something you need at this quaint little shop. Art Village Surin doesn't have any listing on Google maps or in TripAdvisor, so if you do get a chance to visit and enjoy yourself, why not ask the staff to get their business on the map with a listing at each of these places? To reach Art Village in Surin Beach, just take Highway 4025 from the southern end o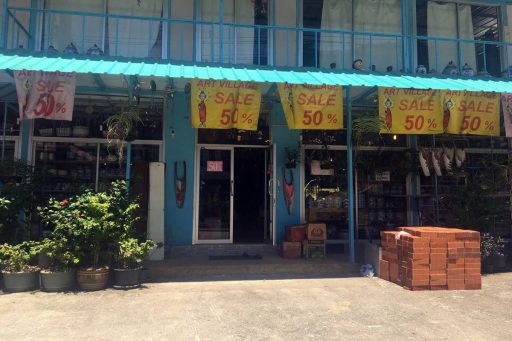 Travelers visited also these Surin Tourist Spots