Tourist Attraction Bangtao, Phuket, Thailand
Pashmina Art in Bangtao is just 18 km (or 35 minutes) away from Bismarcks Paradise Phuket luxury villas resort.
If you're looking for quality art in Phuket and you don't know where to turn, you're going to want to try Pashmina Art Gallery in Bangtao. The word pashmina means very high quality fine-material made from goat's wool. Southern Thailand has plenty of goats, you may not know about, and their hair, their wool, can be made into high-fashion clothing and other items.
At the Pashmina Gallery, you can find pashmina blankets, rugs, drapes (curtains) and skirts, wraps, stoles and scarves of plain colors or many different intricate designs. Though it's art at the gallery, some of it is wearable art, and high-fashion pieces are the norm here. They have brass vases, elephants and other animals. There are other items of clothing like dresses, skirts, pants and tops too. If you're looking for jewelry, they have a small selection of necklaces, bracelets, rings and earrings.
The Pashmina Art Gallery is a store in the Arinara Beach Resort in Bangtao, Cherngtalay. This is a 4-star resort with lovely rooms, grounds and service. On the Island of Phuket, Bangtao is located north of Surin Beach, and south of the Phuket International Airport (HKT) in northwestern Phuket.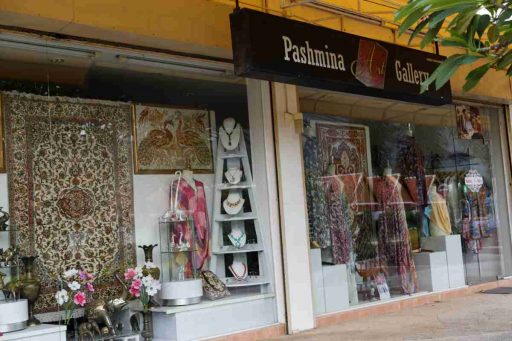 Pashmina Art Information
Distance From Bismarcks Paradise:18 km (35) minutes
Distance From Central Phuket:21 km (29) minutes
Address:72/9 Moo 3, Bangtao Beach, Cherngtalay, Thalang, Phuket 83110
Telephone:076 314 210
 
Pashmina Art
If you're looking for quality art in Phuket and you don't know where to turn, you're going to want to try Pashmina Art Gallery in Bangtao. The word pashmina means very high quality fine-material made from goat's wool. Southern Thailand has plenty of goats, you may not know about, and their hair, their wool, can be made into high-fashion clothing and other items. At the Pashmina Gallery, you can find pashmina blankets, rugs, drapes (curtains) and skirts, wraps, stoles and scarves of plain colors or many different intricate designs. Though it's art at the gallery, some of it is wear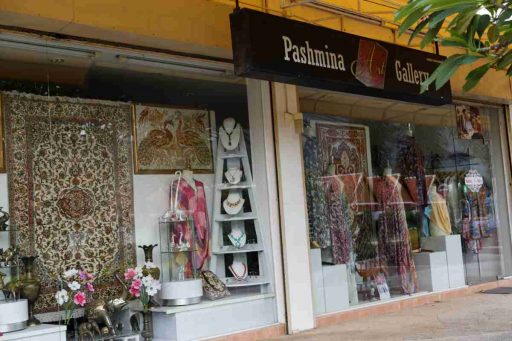 Travelers visited also these Bangtao Tourist Spots