Tourist Attraction Bangtao, Phuket, Thailand
Herbal Stock in Bangtao is just 19 km (or 34 minutes) away from Bismarcks Paradise Phuket luxury villas resort.
Herbal Stock is a health and beauty care shop for people looking to buy herbal products in Bangtao, Cherngtalay. This is a small shop, but it is absolutely packed full of hundreds of different products to choose from.
What are herbal products? These are naturally occurring products from plants made into tablets, powders, tea, oil extracts and even just fresh or dried plants of all sorts. Health-conscious people all over the world use herbal products and medicines for maintaining or improving their health and longevity.
Though a lot of people trust that herbal products labeled 'natural' are always safe to take for their good health, please be cautious and research as much as possible about the herbal products you are putting into or onto your body. Some herbal products can be harmful and are not thoroughly inspected by health officials – especially in Southeast Asia. If in doubt about a product, you can contact the American Herbal Products Association (ahpa.org) to see what information they have about a product.
Products found at Herbal Stock are for skin care, hair care and in short – body and mind care. Some herbal products are aromatic oils comprised of the petals of flowers or the essence of some root or other part of the plant. There is a whole range of essential oils to be found at most herbal stores, and Herbal Stock is no different.
What sort of products can you find here?
– acacia, aloe vera
– hair gels and herbal sprays
– herbal sun tan lotion
– body moisturizer
– lipsticks, glosses and chapped lip balm
– primrose oil
– gingko biloba
– hand cream, moisturizing soap
– anti-wrinkle cream
– mud masks
– mint toothpaste
An herbal shop is a place where you don't always know what you want, until you arrive and browse the store. There are probably at least a few things that will catch your eye. This is a great spot for locating small gifts from Thailand for your friends and family back at home.
Located close to Ban Rose and Damaria restaurants in Bangtao, south Cherngtalay. This is south of the Phuket International Airport (HKT) and north of Surin Beach on Phuket's west coast.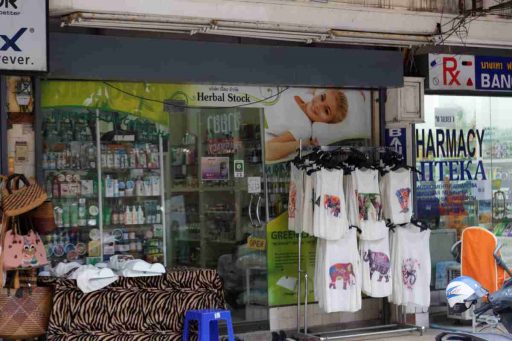 Herbal Stock Information
Distance From Bismarcks Paradise:19 km (34) minutes
Distance From Central Phuket:25 km (45) minutes
 
Herbal Stock
Herbal Stock is a health and beauty care shop for people looking to buy herbal products in Bangtao, Cherngtalay. This is a small shop, but it is absolutely packed full of hundreds of different products to choose from. What are herbal products? These are naturally occurring products from plants made into tablets, powders, tea, oil extracts and even just fresh or dried plants of all sorts. Health-conscious people all over the world use herbal products and medicines for maintaining or improving their health and longevity. Though a lot of people trust that herbal products labeled 'natural'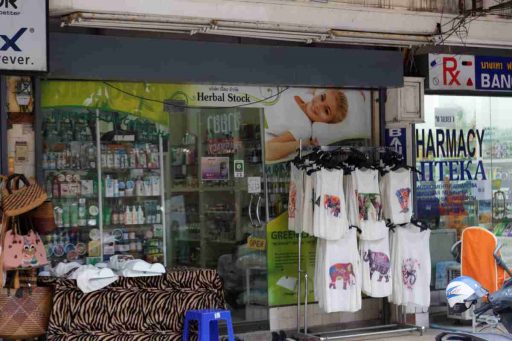 Travelers visited also these Bangtao Tourist Spots