Kathu, Phuket
Kathu is one of the three districts that make up the island of Phuket. It covers the central part of the island from west Phuket Town to Patong and Kamala Beach. Moreover, it's the smallest district in Phuket!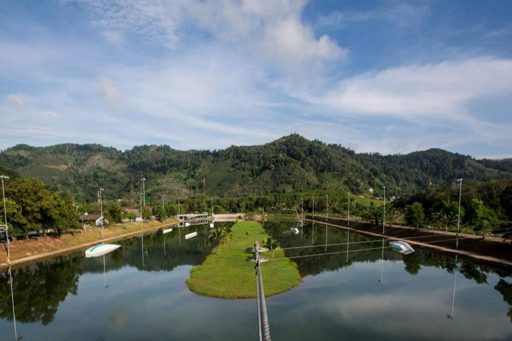 In Kathu, you'll find some of Phuket's best tourist attractions, such as Phuket Wake Park, and the Patong Go-Kart Speedway. It's also home to the uniquely located Pun Tuao Kong Chinese Shrine, positioned midway through the Patong hill. For anyone who is driving over the infamous hill, you will know when you've reached the shrine by the beeping of horns you'll hear as you get close.
Located in Patong, the Banzaan Market is Kathu's largest fresh market. Banzaan Market is not a market selling replica clothing, purses, or souvenirs for tourists. It's a real market selling fresh food from local farmers, and food stands with Thai favorites, clothes, drinks, and more.
Kathu boasts two of the most popular vacation spots in Phuket,
Patong Beach
and
Kamala Beach
 both offer beautiful blue sea views and white sandy coastlines. With everything from horseback riding, jet skiing, and parasailing to the multitude of sun loungers and vendors selling cold drinks, beach mats, and sunglasses, these two beaches are fun and relaxing places to spend your days.