Bangtao in Phuket
Bangtao is a small village along Bangtao Beach on the west side of Phuket. Once used for mining tin, Bangtao is also a large open bay that hosts one of Phuket's largest beach. However, most locals in the village are still mainly farmers, fishermen, and rubber tapers.
The Beach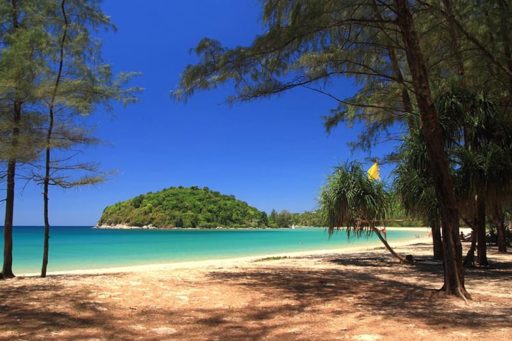 Just a few minutes from the town of Cherngtalay is this six kilometers stretch of sand known as Bangtao Beach!
Located in the middle of Bangtao Beach is one of Asia's largest and most luxurious resort complexes, Laguna Phuket. Laguna offers a wide range of restaurants and bars: from the Xana Night Club to fine dining at Benny's American Bar and Grill, and everything in between. With spas, shopping, and planned activities such as Loi Krathong celebration, they provide endless ventures to help you make the most of your stay in Phuket.
The southern part of Bangtao has a strip of small resorts and restaurants lined along the beach. Set back a bit is a small village that is predominantly Muslim. Although, you may not realize it until you hear the prayers coming from the speakers in the mosque. While everyone is friendly and welcoming, please remember that they have very conservative beliefs. If you plan to wander off the beach into town, cover yourself up! While no one would harass you for wearing a bikini to the store, it is impolite and inconsiderate.
Layan Beach
At the very northern tip sits Layan Beach. With its mild current, white sand, and tree-lined shores, it is a quiet place to get away from the hustle and bustle of everyday life. With many little restaurants dotted along the coastline, you could easily spend an entire day here. It is also home to Dream Beach Club, one of Phuket's most upcoming venues.
* Sitting about twenty-five minutes from Phuket International Airport, most hotels offer shuttle services to/from its departure and arrival lounges.