Read Introduction
Tailors in Phuket
The tradition of tailoring dates back to the early eighteenth century. And, although the fabric and craftsmanship have changed slightly, the work of the tailors has remained virtually the same.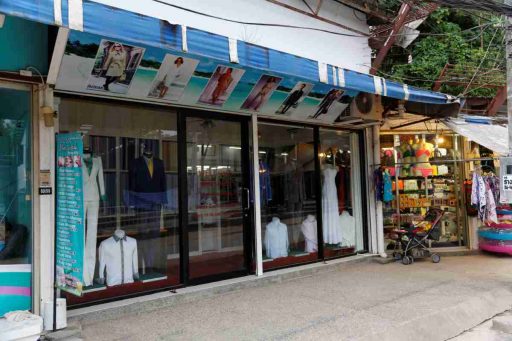 Nowadays, there are two types of tailors. The first is what is known as a bespoke tailor, which refers to the art of making clothing from scratch using personalized measurements taken from each client. The second is known as customized tailoring and refers to clothing that is made from a predetermined pattern and adjusted to fit the individual.
In Phuket, you'll mostly find the latter mentioned tailors. Although made by predetermined patterns, the choice of fabrics, colors, and styles is vast. Therefore, ensuring that each customer does receive a unique piece of clothing specifically designed for them.
In the old days, the tailors in Phuket were making exclusively men clothing and suits. However, as times changed, more tailors branched out to include women suits, jackets, dresses, shirts, ties, and outerwear as well. They also evolved into a more extensive selection of fabric, now using more delicate materials such as cashmere and silk.
Although there are many tailors in Phuket, we suggest doing a bit of research. You should try to find the ones with the best reputation as well as the time required for work completion. Most tailors in Phuket are undeniably rather quick at completing their work. However, we recommend you visit the tailor at the start of your holiday to ensure you get as many fittings as needed to guarantee a perfect fit.
Bring an image of the actual clothing you want duplicated, so there are no surprises or misunderstandings when it comes time to pay! 😉
Read Less