Police & Immigration
Phuket, Thailand
Read Introduction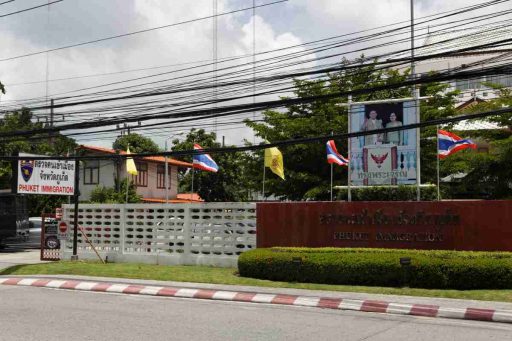 Police & Immigration Phuket
There are different Police stations in Phuket. But the only one where you find English speaking people is the Tourist Police. In the listings below, you will find the main Phuket police & immigration offices.
We all had to deal with immigration, as we tried to stay in Thailand for a few more weeks or months, if not a year or more. It does work, to some degree, but the system is rather frustrating! Most of us despise all the running around we must do to stay legal in the country. More, some people do not bother going through the process and overstay for years and even decades at a time. However, it is necessary to visit immigration in Phuket to avoid any problems!
Notwithstanding all the hassle, Phuket has two immigration offices where you can apply for a visa extension. The main central immigration office is in Phuket Town, on Phuket Road, not far from Saphan Hin public park. And, if you're staying on Phuket west coast, there is an immigration office in Patong.
Read Less