Read Introduction
Mosques in Phuket
With a surprisingly large Muslim community for such a small island, it's no surprise that Phuket is home to more than 50 Muslim mosques and musallas. Furthermore, with many halal restaurants and Islamic holidays celebrated here, Phuket is becoming a popular destination spot for Islam followers. They can come, enjoy their holiday, and also be a part of a community that understands their culture and needs.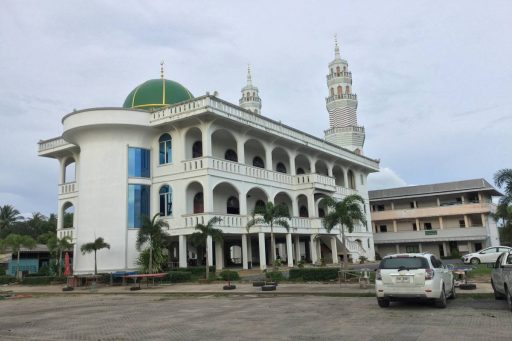 For those who are new to Phuket and those that are seasoned travelers of our beautiful island, it's pretty likely that, while exploring, you've heard the spiritual chanting bellowing out from the loudspeakers of the numerous Mosques in Phuket. With 30% of Phuket's population being Muslim, there are many communities and places for Muslims to come together for salat.
There are mosques and musallas (open space outside - mainly used for prayers) in just about every part of the island. You'll find the most prominent and historically influential communities in Cherngtalay, Kamala, Rawai, and Baan Ko En. Many members of the Muslim community in Phuket are fishermen and orchid farmers who speak both Thai and Malay.
You might want to incorporate a visit to one of the Mosques in Phuket for spiritual and cultural awakening. If you are lucky enough, your holidays might intertwine with one of the many observed Islamic festivities.
* See below for more detailed information on twenty of the most prominent Mosques in Phuket. Enjoy your visit!
Read Less