Coffee Shops
Phuket, Thailand
Read Introduction
Coffee Shops in Phuket
Traditional coffee shops or coffee houses are usually an establishment that serves hot beverages such as coffee, tea, and other coffee-based drinks, as well as a selection of cakes, pastries, and small snack foods.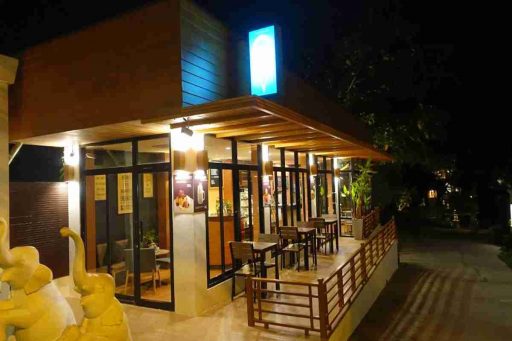 Throughout history, they adopted the identity of meeting places where friends come and catch up, or stage special occasion gatherings. They were once small owner-operated businesses, usually handed down from generations. As the times have changed, more and more have become enterprises of large corporations such as Starbucks.
Although different than the traditional coffee shops you might find in Europe, Phuket is home to some of the best coffee houses in Thailand, particularly in Phuket Town. The coffee shops range from simple patisseries to more modern and chic coffee houses.
Generally set in elegant and pleasing surroundings, most of them offer a striking collection of beverages and pastries. However, even if all have the allure of gathering with friends or catching up on work or a good book while sipping a coffee beverage, some offer a bit more solace than others.
With their extensive European influence, pastries and snacks served in Phuket's coffee houses illustrate well how skilled the bakers are. Nonetheless, they bring some of the old-world back to the present with their use of rich ingredients and mouthwatering taste.
* See below for the location and more information on some of Phuket Coffee Shops.
Read Less