Tourist Attraction Nai Yang, Phuket, Thailand
Hook Tawan in Nai Yang is just 3.5 km (or 7 minutes) away from Bismarcks Paradise Phuket luxury villas resort.
If you're looking for a little hand-made jewelry shop while you're staying in Phuket, the Hook Tawan shop is definitely worth a stop. The jeweler's focus is on making jewelry from pearls, other precious stones and silver. Handmade jewelry from Thailand could be a very unique gift for your friends or family back home. Not all of it is hundreds of dollars, you could commission a piece that is affordable and personal for your loved one. Hook Tawan jeweler can create rings, bracelets, necklaces, earrings, hair clips or other jewelry as you'd like. Turn-around time is only a couple of days in most cases.
The location of Hook Tawan jewelry shop is in Nai Yang Beach, on Nai Yang Beach Road about 3 kilometers south of Phuket International Airport (HKT) and less than that from Bismarcks Paradise, Luxury Villas Phuket.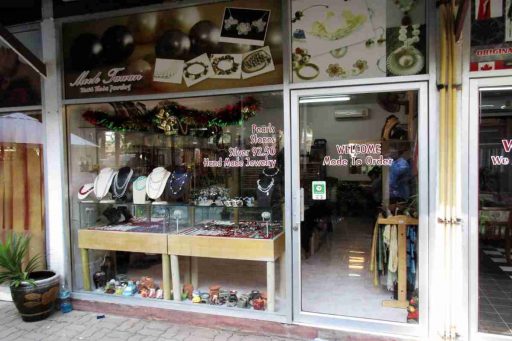 Hook Tawan Information
Distance From Bismarcks Paradise:3.5 km (7) minutes
Distance From Central Phuket:34 km (43) minutes
Opening Hours:08.00 - 20.00
 
Hook Tawan
If you're looking for a little hand-made jewelry shop while you're staying in Phuket, the Hook Tawan shop is definitely worth a stop. The jeweler's focus is on making jewelry from pearls, other precious stones and silver. Handmade jewelry from Thailand could be a very unique gift for your friends or family back home. Not all of it is hundreds of dollars, you could commission a piece that is affordable and personal for your loved one. Hook Tawan jeweler can create rings, bracelets, necklaces, earrings, hair clips or other jewelry as you'd like. Turn-around time is only a couple of days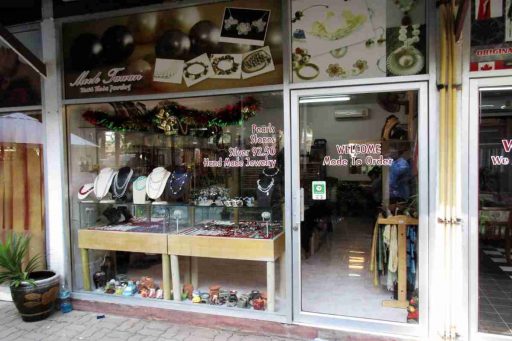 Travelers visited also these Nai Yang Tourist Spots