Tourist Attraction Nai Yang, Phuket, Thailand
Chiang Thai in Nai Yang is just 3.5 km (or 7 minutes) away from Bismarcks Paradise Phuket luxury villas resort.
Chiang Thai:
This is a little souvenir shop located in Nai Yang on the Beach Road. Nai Yang is south of the Phuket International Airport in the far northwestern section of Phuket Island.
Packed into this air-conditioned Chiang Thai souvenir shop, you'll find a large selection of items such as t-shirts, handbags, children's dresses and shorts, handcrafted wooden items like puzzles, kitchen utensils and ornamentation. There are also hats, sarongs and statues of all sorts. You'll pretty much surely find something you'd like to buy for someone at home, if not yourself.
The office hours are from 9 am. to 10 pm. every days of the week.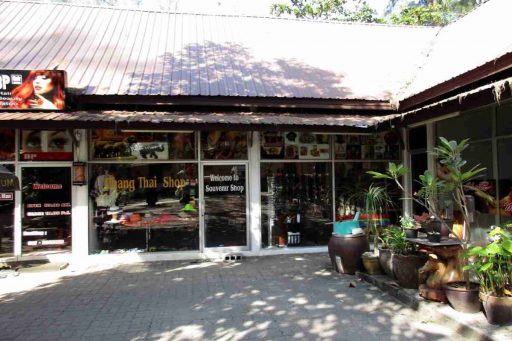 Chiang Thai Information
Distance From Bismarcks Paradise:3.5 km (7) minutes
Distance From Central Phuket:34 km (43) minutes
Opening Hours:09.00 - 20.00, daily
 
Chiang Thai
Chiang Thai: This is a little souvenir shop located in Nai Yang on the Beach Road. Nai Yang is south of the Phuket International Airport in the far northwestern section of Phuket Island. Packed into this air-conditioned Chiang Thai souvenir shop, you'll find a large selection of items such as t-shirts, handbags, children's dresses and shorts, handcrafted wooden items like puzzles, kitchen utensils and ornamentation. There are also hats, sarongs and statues of all sorts. You'll pretty much surely find something you'd like to buy for someone at home, if not yourself. The office hour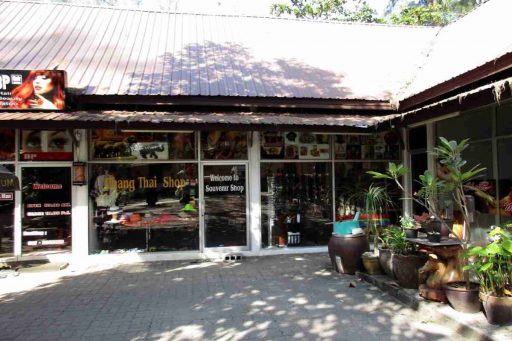 Travelers visited also these Nai Yang Tourist Spots