Viewpoints
Phuket, Thailand
Read Introduction
Viewpoints in Phuket
From admiring the tranquil sunsets, taking on jaw-dropping panoramic sights, or trying to get the most envied selfie on Facebook, Phuket offers some of the most magnificent viewpoints. With twelve popular easy to get to locations and breathtaking scenery, these viewpoints are ideal for stunning sunsets and the perfect pic!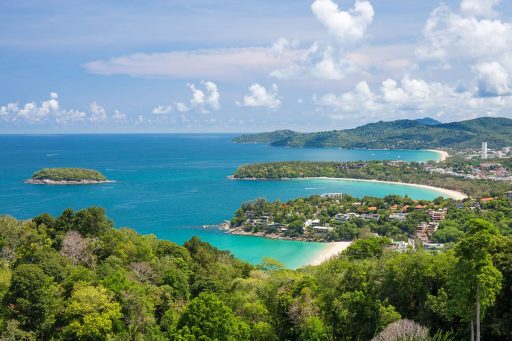 With its winding hills, beautiful white sandy beaches, and crystal clear blue water, Phuket offers the most picturesque spectacular views. Sitting an impressive 500m above sea level, it's no surprise there are so many unique viewpoints all across the island. You will have a hard time choosing which one to visit!
While some prefer the birds-eye view you get from the Karon Viewpoint where you can see the 3 bays and neighboring island, or the Big Buddha viewpoint that gives you a spectacular look at Chalong Bay and its surrounding area at an impressive 500m above sea level, others prefer to take in the views from the comfort and safety of the beach, or a tour boat cruising places like Cape Panwa where you can get a full 360-degree view of southeastern Phuket.
Whether you prefer to soar through the clouds like a bird or let the ocean lull you to sleep with the gentle rocking of the waves, the views will be striking no matter which you choose.
Read Less