Monuments and Statues
Phuket, Thailand
Read Introduction
Monuments and Statues in Phuket
Monuments and Statues are usually depictions of famous historical figures or religious deities. It is, therefore, a great honor to be represented by one of these images. Traditionally, a statue or monument is erected on holy ground or in a place with historical significance to the region. You'll find religious figures such as Buddha and Chinese deities in temples and shrines, and historical figures such as the Heroines Monument in Thalang, all around Phuket.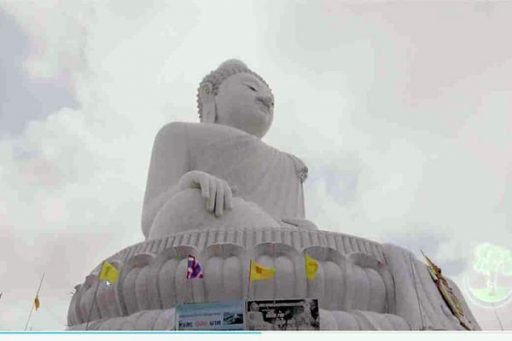 Phuket does have quite a few religious monuments that stand out among the rest and are well worth a visit. The Big Buddha towering over Chalong - perched 400 meters above sea level - is probably the most famous monument in Phuket. Another notable monument worth a visit is the Two Heroines Monument located on the Si Sunthon and Thepkrasattri crossroads. The monument honors the two sisters who raised an army and stopped the invasion of Thalang during the Burmese-Siamese War.
Additionally, you can find nine bronze statues, standing about 2.5 meters tall, from the Burmese-Siamese 1785 War in Thalang Park:
Two more images of the sisters Thao Thep Krasattri and Thao Srisoonthorn
Mae Prang: one of the sister's daughters, and the purveyance controller
Phraya Thalang Nai Tongpoon: the military strategist
The cannon operator Tongpen
Niam, the first Phuketian to work as a royal page to Rama I
Chao Chom Manda Thong, the only Phuketian consort to Rama I, who bore him a daughter.
Phraya Yokrabut Jui and Phraya Thalang Thian (Thao Thep Krasattri son), who helped battle the Burmese at other times, are also among the nine.
Read Less