Car & Scooter Rental Nai Yang
One of the best ways to see Phuket and surrounding provinces such as Khao Lak, Krabi, etc. is to use our Car & Scooter Rental services and drive around. There are many scenic roads with breathtaking views and and plenty of tourist hotspots such as the 45 meters high white marple Big Buddha Statue that sits grandly atop the Nakkerd Hills, or the picturesque Wat Chalong Temple. Miles and miles of stunning beaches and spectacular sights waiting to be explored, without having to rely on tour guides or transportation companies.
Bismarck's Paradise has its own well-maintained car & scooter rental fleet, available to the guests only, which include the following vehicles: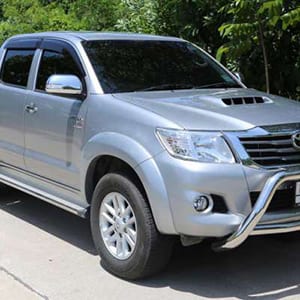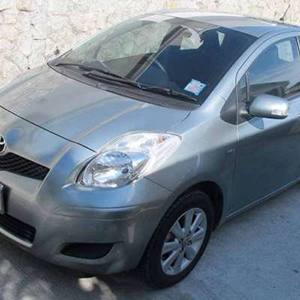 Car & Scooter Rental Rates:
| Brand/Model | Type | Seats | Price (Baht/Day) |
| --- | --- | --- | --- |
| Toyota Yaris | Subcompact | 4-5 People | 1,000 Baht/Day |
| Toyota Hilux | Pickup Truck | 5 People + loading area | 2,000 Baht/Day |
| Honda Click | Scooter | 1-2 People | 350 Baht/Day |
Note car & scooter rental:
All cars come with fully comprehensive insurance, with excess/deductible for Toyota Yaris at 9,000 Baht, and 13,000 Baht for the other model.
All cars have a GPS/Navigation system, with places like supermarkets, shopping malls, restaurants, etc. already saved as "Favorites".
In Thailand, driving is on the left side of the road, as in the UK, Singapore, and numerous other countries.
A valid International License or a Thai Driving License is essential.
Seat belt wearing and drink driving laws are applied and occasionally enforced.
Bismarck's Paradise – the best place for car & scooter rental in Nai Yang.
You May Also Be Interested In