Tourist Attraction Bangtao, Phuket, Thailand
Twin Brothers Restaurant in Bangtao is just 19 km (or 34 minutes) away from Bismarcks Paradise Phuket luxury villas resort.
Twin Brothers is most known for its delicious handmade pizza. Formally a resident at Surin Beach, this quaint family owned restaurant is a favorite for both locals and foreigners.
With friendly staff and good food, you will rave about this place for weeks. This little gem packs a big wallop of flavours. Some of our favorite dishes are the light and crispy spring rolls, the savory crab and papaya salad and the enormous platter of banana fritters with vanilla ice cream for dessert.
With reasonable prices and welcoming atmosphere, Twin Brothers is definitely a place you must try while in Phuket.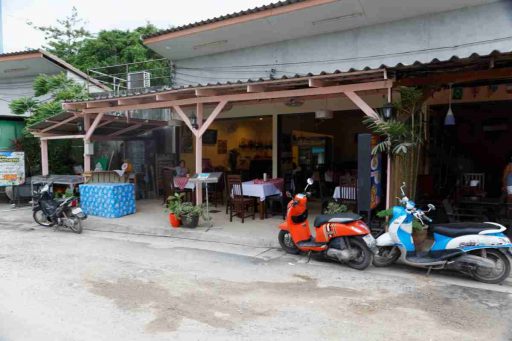 Twin Brothers Restaurant Information
Distance From Bismarcks Paradise:19 km (34) minutes
Distance From Central Phuket:25 km (43) minutes
Number of Tables:12
Address:Bangtao Beach, Cherngthalay, Thalang, Phuket, Thailand
Telephone:087 895 8016
Twin Brothers Restaurant
Twin Brothers
is most known for its delicious handmade pizza. Formally a resident at
Surin Beach
, this quaint family owned restaurant is a favorite for both locals and foreigners. With friendly staff and good food, you will rave about this place for weeks. This little gem packs a big wallop of flavours. Some of our favorite dishes are the light and crispy spring rolls, the savory crab and papaya salad and the enormous platter of banana fritters with van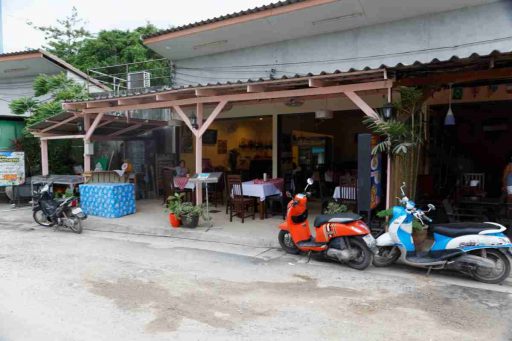 Travelers visited also these Bangtao Tourist Spots