Tourist Attraction Phuket Town, Phuket, Thailand
Ganug One Restaurant in Phuket Town is just 29.7 km (or 37 minutes) away from Bismarcks Paradise Phuket luxury villas resort.
Ganug One Restaurant:
Ganug One Restaurant is a local soup kitchen with 4 indoor tables and 7 outdoor tables. This is a typical Thai restaurant for local people working around, similar to the one in Big C or Phuket International Hospital.
It took us month to find this place, but since about 10 years we always go there to eat (and take away) pork soup. For us it's the best we could find in Phuket. The place is operated by two old Thai ladies, opens around 10.00 and close around 14.00….or earlier, if sold out.
It is located in the street behind Big C and the Phuket International Hospital.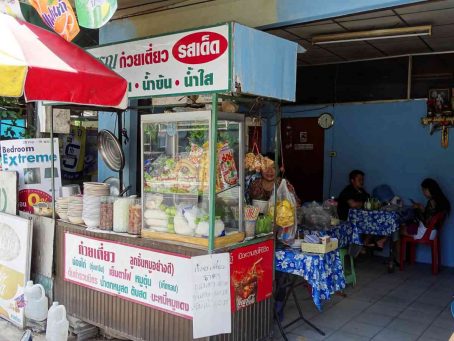 Ganug One Restaurant Information
Distance From Bismarcks Paradise:29.7 km (37) minutes
Price Range:40 - 60 THB
Number of Tables:11
Opening Hours:10.00 till 14.00 or when sold out
Food: Service:   Ambiance:
Ganug One Restaurant
Ganug One Restaurant: Ganug One Restaurant is a local soup kitchen with 4 indoor tables and 7 outdoor tables. This is a typical Thai restaurant for local people working around, similar to the one in Big C or Phuket International Hospital. It took us month to find this place, but since about 10 years we always go there to eat (and take away) pork soup. For us it's the best we could find in Phuket. The place is operated by two old Thai ladies, opens around 10.00 and close around 14.00....or earlier, if sold out. It is located in the street behind Big C and the Phuket Intern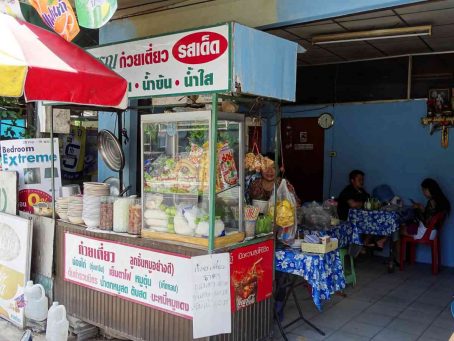 Travelers visited also these Phuket Town Tourist Spots